WOODBRIDGE, Va. — Next month, the Greater Prince William Community Health Center will celebrate National Health Center Week.
The annual event at the center will be held over three days, August 13, 14, and 15, from 9 a.m. to 3 p.m. each day.
Last year, the clinic celebrated the nationally recognized week with free health screenings, food, and fun. 
Here's more in an unedited press release about this year's planned celebration:
This is part of a week-long campaign (August 11-17) to raise awareness about the mission and accomplishments of America's Health Centers as local solutions for affordable and accessible health care.

One of the bright spots in America's health care system, Community Health Centers have been in existence for over 45 years and have compiled a significant record of success by:

— Reducing income and ethnic health disparities nationwide, even in the poorest and most challenged communities

— Producing $24 billion in annual health systems

— Reducing unnecessary hospitalizations and unnecessary visits to the ER

— Generating a system of preventive medicine that patients use regularly to stay healthy, thus saving lives.

Health centers serve more than 22 million people nationwide, and are increasingly becoming the trusted provider of choice for many families, whether they are insured or not. Evidence shows patients choose health centers because they are convenient, affordable, and offer a range of services from a team of caring professionals. Studies also show the quality of care at a health center is as good or even better than private practices.
The Greater Prince William Community Health Center provides healthcare to all residents regardless of age, wealth, or insurance status. It's located in the Ridgewood Center near the intersection of Prince William Parkway and Old Bridge Road in Woodbridge.
Recent Stories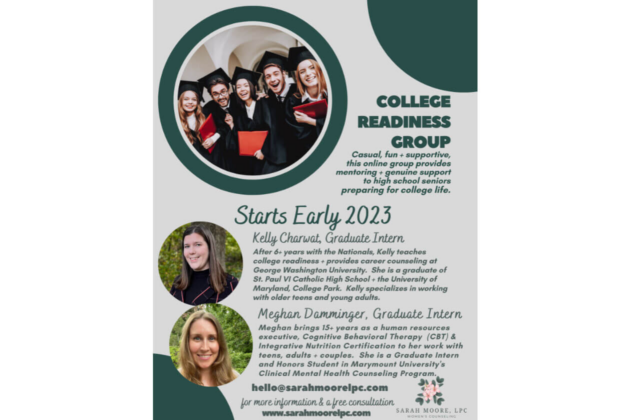 High School Senior Anxious about College Life? Our amazing graduate interns, Meghan Damminger and Kelly Charwat are starting an affordable College Readiness group in early 2023. Working out day and time. Please email [email protected] to set up a free consultation after the Thanksgiving holiday. And yes, Meghan and Kelly have a few openings for individual clients as well. Their rate is $45 per session. [www.sarahmoorelpc.com](http://www.sarahmoorelpc.com/?fbclid=IwAR3ZlfQnSLVRCc78HbTZutDYZErTctC_5pl- zt4eo_wjQo1gF6uHS–k32g).