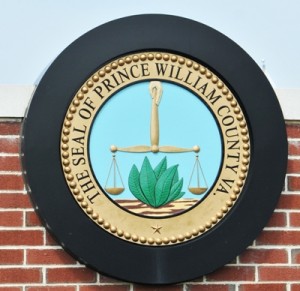 WOODBRIDGE, Va. — Government officials in Prince William County are scrambling for answers after a $5 million budget shortfall appeared.
The error was discovered June 24 and reported late Monday afternoon, after government staffers preparing for the beginning of the new fiscal year — which began yesterday — found a data entry error that caused budget projections for the county's payroll to be millions off the mark.
Of the county's $961.5 million budget for fiscal 2014, $349.2 million of it is supposed to be budgeted to pay employee salaries. That number includes benefits and retirement, which comes to $85.2 million, according to the county's budget office.
Overall, with the adjustment, the Board of County Supervisors during their annual spring budget process should have approved a budget that was $966.5 million for fiscal year 2014.
 The error occurred when someone inadvertently entered "2012" into the budgeting computer instead of the current year.
As for the fix, officials will have to work with county staff to determine how the budgeted funds will be made up.
"We either have to examine potential budget cuts, or we have to look for cost savings," said Prince William County spokesman Jason Grant.
While budget cuts could mean layoffs and reduction in services, cost savings could mean county agencies not take on any new or unanticipated costs during the fiscal year.
A full presentation on the error is expected to be made to the public and members of the Board of Supervisors at their next meeting on Tuesday, July 16. A final decision on how to fix the problem is not expected on that date, added Grant.
Recent Stories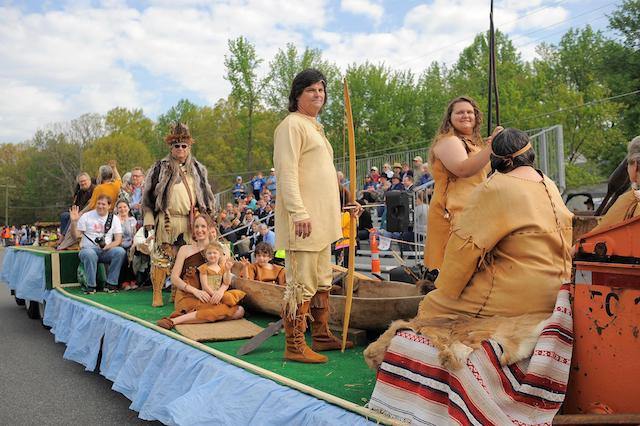 The Patawomeck Tribe of Virginia have sent a cease and desist letter to Rick and Jerilynn MacGregor in response to a letter entitled "Where is the Patawomeck Indian Tribe of Virginia Inc. Recognition Does Not Equal Legitimacy September 2022". The letter was sent to the tribe and the Stafford County Board of Supervisors in September 2022 questioning the legitimacy of the tribe claiming that there is no documentation supporting the Patawomeck as an indigenous tribe.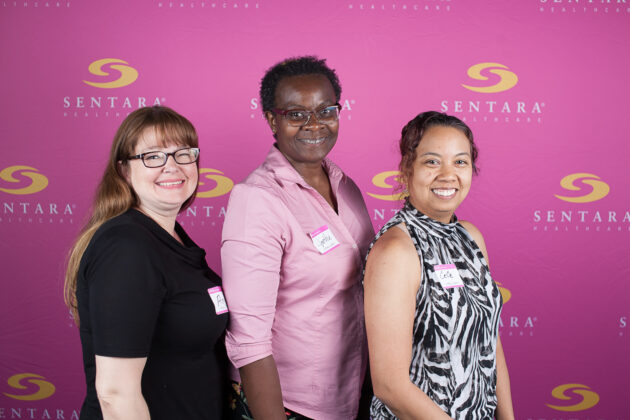 Join Sentara Northern Virginia Medical Center for Sentara Ladies Night Out on October 12, 2022 from 5-7:30 p.m.!
This in-person event held at Old Hickory Golf Club, 11921 Chanceford Drive, Woodbridge will include:Complimentary mini spa treatments, Delicious appetizers & desserts, Shopping with local vendors, Women's health Q&A panel with local physicians, FREE health screenings to check Blood Pressure, Cholesterol, A1C & Body Mass Index.
Cash bar available. First 100 guests to arrive will receive a complimentary gift bag.
$25 per person – advance online purchase (via Eventbrite link)$30 per person at the door. Click here to purchase tickets today. All proceeds benefit the Sentara Cancer Network Resource Center on the campus of Sentara Northern Virginia Medical Center in Woodbridge. This event is sponsored in part by Prince William Living, 97.1 WASH-FM and HOT 99.5.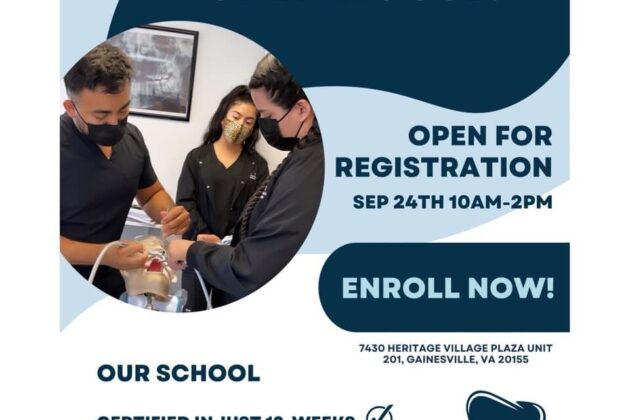 Interested in becoming a dental assistant? Join Advanced dental assistant training school located in Gainesville, VA.
Only school that guarantees everyone a job placement!
It's a Stafford Christmas tradition! Run with us on Saturday, December 10th on a 3-mile course along the rolling hills of Mine Road. Kids 12 and under can join the fun in the Reindeer Run! Costumes are always encouraged – we've seen
It's a Stafford Halloween tradition! Run or walk with us on Saturday, October 29th and take on Halloween Hill in the 5K! Kids 12 & under, you can run with your friends in the Monster Mile. Costumes are encouraged and prizes