Opinion
I'm a telework evangelist. I enjoy "connecting the dots" between the Telework Enhancement Act of 2010, Rep. Gerry Connolly's Telework 2.0 initiative, Virginia Delegates Ramadan and Comstock's legislation to offer telework tax credits, the federal push to reduce the size and cost of Government, BRAC, and our ever-expanding road budget.
The folks who should really be vocal supporters of telework are local business owners, particularly small business owners that operate in the bedroom communities that support "inside the beltway" business and Government activities. I live in Prince William County however, the principle applies to all bedroom communities.
Many who spend time in Prince William are often struck by how empty our shops and restaurants are during the day, by the number of vacancies in our strip malls, Manassas Mall, and Potomac Mills mall. Our local economy appears to start at around 6 or 7 p.m.
That's because over half of our local labor force (or around 105,000 folks out of a civilian labor force of 212,230 "in place" employees and an estimated 4,900 self-employed folks) works outside Prince William County, according to county documents.
These folks who don't work within Prince William County are heading for Reston, Tysons Corner, Downtown Washington, or other points north of here. Every day, we send over half of the county's labor force, and their wallets and purses somewhere else. They shop somewhere else, eat somewhere else, buy and service their cars somewhere else, drop off and pick up their dry cleaning somewhere else, Christmas shop somewhere else – they live most of their lives in someone else's economy.
Let's bring these people and their wallets home.
We do that by implementing a telework-friendly policy at all levels, and integrating a philosophy driven by letting our residents work and shop at in Prince William County instead of thinking of more ways to move people and their pocketbooks out of the county. Let's integrate telework into our strategy for solving Northern Virginia's transportation problem. Let's think about ways to take people out of local roads instead of just building more roads.
Over half of our local labor force (or around 100,000 folks out of a civilian labor force of 212,2301) work outside Prince William County.
Let's do the math.
Let's assume that we take 10,000 of those folks (or roughly 10% FTE) off the road via telework. Because they are staying in Prince William County (you can "plug in the math" for any county) and that they spend a modest $5 a day (using a 5 day week) or $25 a week on the local economy (instead of "somewhere else"). Suddenly, we have over $13 million and change spent in our local economy instead of somewhere else.
Five dollars a day amounts to a Venti at Starbucks, gum and a candy bar, or a magazine at a drug store. It adds up quickly.
Some more fun with numbers:
If just 200 of these folks purchased a car that cost $25,000 in Prince William County instead of somewhere else (I purchased three in Tyson's Corner over the years), that would add another $5 million in annual revenue.
If half of these folks (that 10%) got their car serviced twice a year in Prince William at $100 each service, that would add another $1 million a year pumped into the local economy.
If half of these folks (again, that 10%) dropped of their dry cleaning once a week here $5 a pop, that's another $1.3 million (and change).
I could go on. This is real money that leaves Prince William County every morning.
These are conservative estimates and admittedly fuzzy math, but they give you an idea of the dollars and cents value of telework to our local economy. The more successful we are integrating telework into our transportation strategy, the more money we keep in Prince William County businesses.
When I commuted to Tysons Corner, I "lived there," bought and serviced my cars there, bought my family birthday, anniversary and Christmas gifts there, ate lunch there, joined a gym there. I would suggest that perhaps the dollars are big enough to have a more robust analysis performed perhaps by the Prince William County Economic Development Department.
If you're a business in Prince William County, you really need to get behind telework. Our federal, state, local, and city governments habe been developing transportation policy for years that sends county pocketbooks elsewhere to spend their discretionary income. We need to change this trend.
I'll be focusing on telework for a while. Delegates Ramadan and Comstock successfully passed a new telework tax incentive in the Virginia House, and Congressman Connolly is working on Telework 2.0 legislation will make it easier for federal contract officers to give contractors more freedom to telework.
I plan to explore how telework impacts economic development, the real estate market, public safety, our quality of life, community involvement, and just about everything in future columns.
Not everyone can telework; however, for those of us who do it's "what's next" in the way we live, work and play.
Recent Stories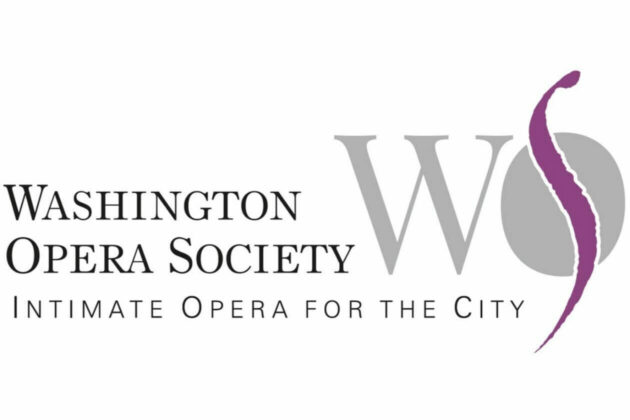 You are cordially invited to the Embassy of Austria for a thrilling evening with Mozart. What a better way to spend Christmas and Hannukah! Our full orchestra and lead singers, some of whom sing at the Met, will appeal to teens as they begin their journey to the classics! We expect to be sold out soon…..Get your tickets now!
Under the Gracious Patronage of H.E. Petra Schneebauer, Ambassador of Austria
~
Julien Benichou, Conductor