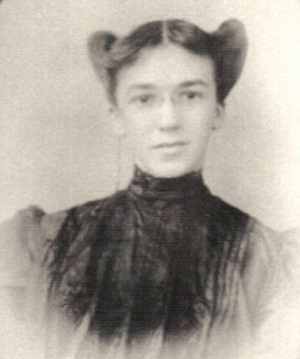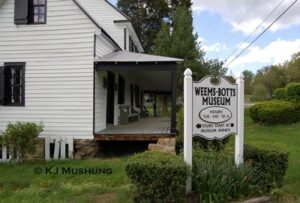 DUMFRIES Va. — Chances are that if you've ever taken the Dumfries exit on Interstate 95, or if you've gone down U.S. 1 on your travels, you're unaware that you've passed by one of the oldest and most haunted sites in Virginia.
The Weems-Botts Museum, built around 1749, is one of the only remnants of Dumfries' illustrious colonial past – and has a cast of camera hogging spirits to prove it.
Originally used for a church poorhouse, the Weems-Botts Museum has served as home to the sick, elderly and poor of the town, and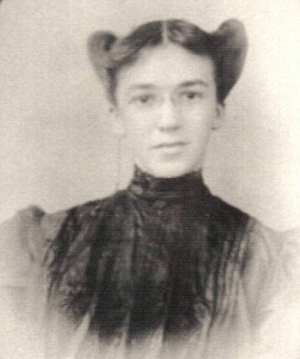 later in 1798 to Mason Locke Weems, George Washington's first biographer.
In 1803 it was even owned by Benjamin Botts, the youngest lawyer for the defense team of the Aaron Burr treason trials.
Abandoned for more than 30 years before being acquired by the Merchant Family, the Weems-Botts Museum again fell into disrepair after 1968.
Then the Flory family, previous owners of the Bel Air Mansion which is now home to Prince William County Board of Supervisors Chairman Corey Stewart, had the site added to the registry of historical places and worked to restore it to be used as a museum, which opened in 1974.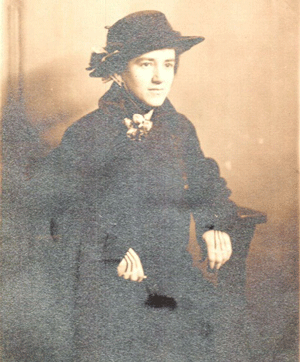 And while the ghosts on the property have reportedly been around for centuries, a video segment on "My Ghost Story," a TV show scheduled to air on the Biography Channel in this month, has revitalized local interest in the site for it's bevy of paranormal experiences.
Joann Barron, Director of the Weems Botts Museum and Historic Dumfries, Virginia, was once a skeptic before working at the museum, but after more than a year of experiences, is making the transition to a believer.
While there have been dozens of various sightings and occurrences, Barron shared that most recently, on previous ghost walk, people heard the sound of horses and a young man horses at the other end of the property.
Spirits have personalities
There are several different opinions on the personality and physical characteristics the
spirits may possess, with Civil War soldiers, members of the Merchant family, and a mysterious older gentleman among the list of otherworldly residents on the property. "They are hams – they are not discrete," said Barron of the ghost's personalities.
"We were in the upstairs bedroom, and when we're up there the door opened on it's own. All of the EVP (Electric Voice Phenomenon) meters went up and [Bennett] went over by the door, and you could see the handle [moving] and then door pops open and it's all on video camera," she added.
Local investigators take interest
Many different paranormal groups have investigated the site, but without question, one of the most successful collectors of evidence at the Weems-Botts Museum is Stafford resident David Bennett.
"I had just heard about this place, and was kind of interested and just stopped by for a tour one day, in April of last year. Joann [Barron] was showing me around the place and there was an interesting sort of occurrence. When she was talking about Violet, [a ghost of a small child believed to haunt the house] and she was just talking and it sounded like a female agreed with what she was saying," Bennett said.
Since this initial experience Bennett's been hooked, and he's continued to have great success gathering solid EVP's, ghost photos and video recordings.
In Bennett's, Barron's, and several others' experiences, many of the paranormal incidents have been tied to women in the Merchant family who owned the property for several decades.
Violet and Mary Merchant were sisters who grew up in the home; but things were never the same after Mary passed away under "mysterious circumstances" in her early 20's. Violet continued to live in the home, despite the tragedy, until her death.
See more of PotomacLocal.com's Haunted October series: 
Who or what is haunting this Manassas hotel?
The spirits of these Civil War soldiers are alive and well 
A county leader's historic home near Dale City has a haunted past
Campfire tales of Occoquan's ghostly past
A window with a life of its own
Another one of the more high-profile haunting locations in the home is the window on the second floor, in Violet's bedroom. The window has been said to open and close on it's own, with the spirit apparently having a fondness for interacting with children.
"There were two girls and they had to be both less than 5, and we were there [in the upstairs bedroom] and the window was closed and I told them the story about the window. The girls were very excited and were trying to get it to open and shut and nothing happen. So we did the rest of the tour and they asked if they could come back, so we went back to the room again and the window actually opened and closed when they asked it to – and it happened a few times," said Patrick Higgins, Docent for the Museum.
Ghosts also nextdoor
The Museum Annex, a newer building next to the museum house, has also been known for its ghosts and ghouls as well – who possess a certain affinity for scaring the staff.
"It was a Sunday afternoon, and so I was sitting in the [back room] and it had been pretty quiet for most of the afternoon and all of a sudden I heard this noise upstairs. I didn't pay attention to it at first and then I realized it sound distinctly like someone was walking around. I could hear him get louder when he got closer to where I was sitting and so I heard it and it stopped and then I heard it again and I decided to go sit out on the porch," said Stephanie Haas, a summer intern for the Museum.
Reporter investigates
With so many ghostly experiences to hear about, I decided to take the role of "investigative journalist" to see if I could have an experience myself. To be fair, I'm in the middle of the debate of real versus fake, but I've always leaned towards the believer's side, on the basis that I don't discount things I can't explain.
To complete a thorough investigation, I enlisted the help of Bennett, Barron and Stafford resident Andrew Kiebler. After spending time analyzing compelling EVP's that Bennett had captured, our group entered the home. When entering one of the upstairs bedrooms, I immediately smelled a overwhelming scent of a violet-type incense, which sent Bennett off to search for the source of the smell – although none was found.
The scent occurred again when leaving the Museum at the conclusion of our first investigation.
During my second investigation of the house, in another upstairs bedroom,
I felt the pressure and warmth of a human touch on my arms and on my shoulder on several different occasions, none of which could be ruled out after further investigation.
After being touched, I felt sore all along my arm, and was shocked to hear that another woman had the exact experience in the home herself. After sifting through hours of video recordings, we were also fortunate enough to capture some compelling EVP's that display the voice of the many "roommates" living at the Weems Botts Museum.
While my experiences are personal, I am confident that there is something on the site of the Weems Botts Museum. With the long and often tragic past of the land, it's no surprise that the Museum has become a stomping ground and a final resting place of spirits from all walks of life.
Recent Stories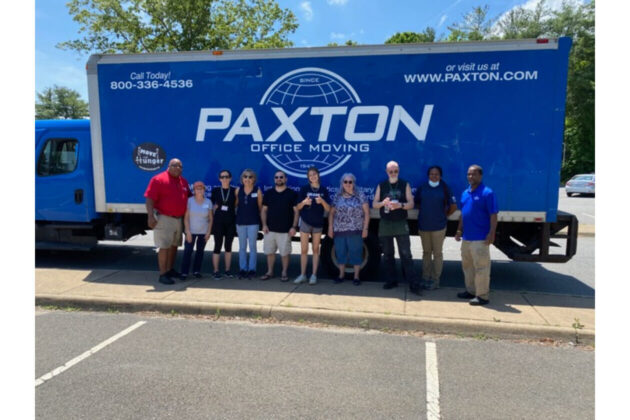 Every Sunday from May until November, the Dale City Farmer's Market offered to donate their leftover fresh produce to the North Virginia Food Rescue to help those struggling with hunger.
The Dale City Farmers Market has been serving its local community since 1987. It is one of the largest open-air markets in the area. Their first donation last May was over 3,300 lbs of produce. That single donation provided 2,825 meals to food insecure communities.
Since that time, they have completed 28 food donations totaling nearly 127,000 lbs taken to the food bank by Paxton Van Lines. This provided more than 105,800 fresh meals to those in need.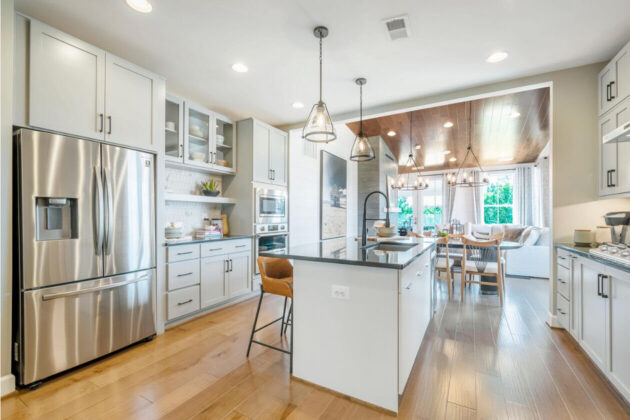 Miller & Smith announces Cascades at Embrey Mill, is now selling. The age qualified 55+ Active Adult community offers main level living with low- maintenance homes designed for homeowners to enjoy a carefree lifestyle in Stafford, Virginia, near Fredericksburg, Quantico and Washington, D.C. The villa style attached homes at Cascades at Embrey Mill are priced from the upper $400,000s. The Rainier plan is available with and without a walkout lower level delivering three to four bedrooms, two to three-and-a-half bathrooms and up to 2,800 square feet with a two-car front entry garage. The Rainier plan prioritizes space and flexibility via uninterrupted flow between rooms. Top wish list items such as a primary suite located on the main level, walk-in closets, and optional add-ons such as vaulted ceilings and zero entry primary showers attract prospective buyers. Other add-ons include a screened- in porch, patio and patio with screened-in porch. Buyers who need extra space can select a Rainier with a walkout lower-level plan. A community surrounded by a wealth of natural beauty, the Cascades at Embrey Mill offers residents 10 miles of trails and community gardens, pools, parks, a community café and multiple gathering spaces. An easy connection via I-95 to nearby national hotspots allows residents to live a universally fun and fulfilled life just minutes from home. Prospective buyers are encouraged to visit the newly decorated model home at 247 Smokebush Drive to see the Rainier model firsthand. Contact Debora Flora at 703-300-1333 for information.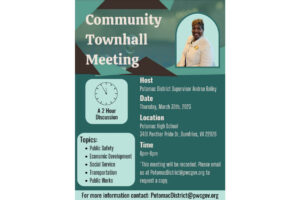 Potomac District community town hall-County officials and Supervisor Bailey will give important updates regarding the happenings in the district relative to transportation, social services, planning, and future projects.
Calling all serious runners, occasional joggers, and weekend walkers of all levels! Participate in the 31st Annual Van Metre 5K Run supporting Children's National Hospital–the event that goes a long way!
Date: Saturday, April 29, 2023
Time: 8:30AM
Location: Broadlands