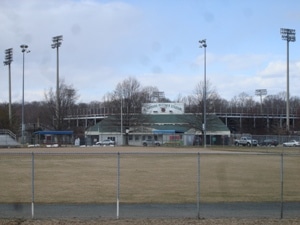 WOODBRIDGE, Va. — Just because there wasn't any action on the baseball field today that doesn't mean things weren't hot at Pfitzner Stadium.
A skeleton crew of Potomac Nationals employees was inside the management offices at the Woodbridge baseball stadium just before 5 p.m. Friday when they smelled what they thought was natural gas. They evacuated the building, and no sooner did they get outside did they see flames shooting from windows, said Potomac Nationals General Manager Josh Olerud.
The stadium sits behind the Prince William County Government Center, and fire trucks from across the county were called to douse the blaze. Witnesses said the blaze was contained to an upper hallway inside the management offices.
A Potomac Nationals employee was treated at the scene for smoke inhalation, and everyone made it out of the building safely, fire crews said. A county fire marshal has been called to investigate the blaze, and a report is expected soon.
The next game for the Potomac Nationals at Pfitzner Stadium is on July 4 – just in time for the team's planned firework show.
Pfitzner Stadium, or "The Pfitz," dates back to 1984. Prince William officials and team owner Art Silber are working together to find a new home for the team with a site for a new stadium. There search has kept them close to the viewing sites along the Interstate 95 corridor.
Recent Stories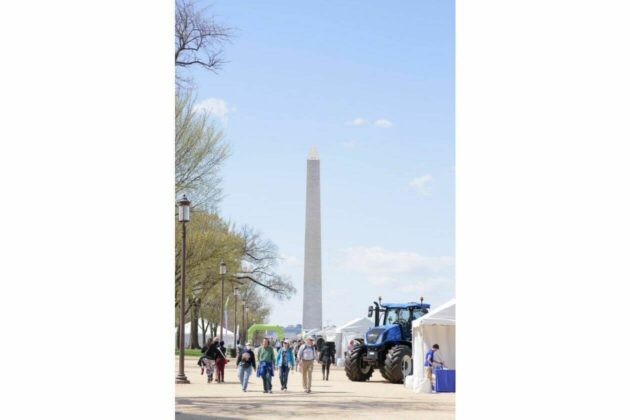 From Sunday, May 14 through Tuesday, May 16, the Association of Equipment Manufacturers (AEM) will be on the National Mall to host the Celebration of Construction on the National Mall from 9:00am – 5:00pm with construction equipment and technology on display for the public to experience.
The event will span the National Mall from 9th to 14th Streets NW. This free public event is a unique opportunity for families with young children and anyone who wants to see the equipment building the world's infrastructure. From excavators to bulldozers to paving equipment – it'll be a fun event for everyone!
Visit the link here to learn more details about the event.