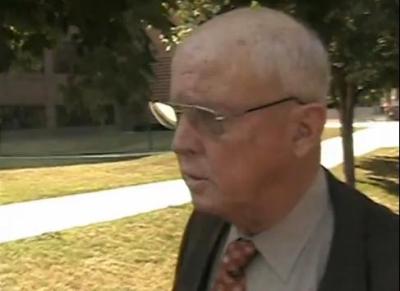 Woodbridge, Va. –– A blogger has petitioned Virginia's Attorney General to find out if Prince William's top prosecutor is investigating a candidate for the county's crown political office.  
Virginia Virtucon reported last week democratic candidate for Prince William County Chairman of the Board of Supervisors, Dr. Babur Lateef, is being investigated by Prince William Commonwealth Attorney Paul Ebert for alleged wire and bank fraud after he lost his $1.2 million estate on Chaddsford Terrace outside Dale City to foreclosure last year.
Blogger Jim Riley, who says he has petitioned Virginia Attorney General Kenneth Cuccinelli, has not revealed his source of the information.
Additionally, Ebert has not commented on the matter.
"You left us no choice, so we have passed along all of this information to the Office of the Attorney General and have asked that they look into whether you have engaged in any prosecutorial misconduct or failed to avoid a blatant conflict of interest," Riley posted to Virginia Virtucon.
Ebert's silence is in stark contrast to 2009 when he announced Del. Richard Anderson (R-Lake Ridge), who at the time was running for the job, was being investigated for possible wrongdoing with a campaign mailer. Anderson was later cleared of any wrongdoing.
Officials with Lateef's campaign also have not commented about any investigation, but said campaign operations are continuing as scheduled.
Earlier this year, a report surfaced that soon after Lateef –– an eye surgeon with his own Ophthalmologist practice in Woodbridge –– lost his house his, his own business soon became the largest donor to his campaign. Additionally, Lateef still lives in the house, however, he now rents the home from his sister-in-law, according the report.
Lateef is scheduled to canvass neighborhoods and talk with voters in Woodbridge and Dumfries this weekend, according to his website.
Ebert, a Democrat, is also seeking reelection this year for Commonwealth Attorney and is running unopposed. He has held the job since 1968. 
Recent Stories
Discover Healing and Renewed Well-Being through Psychotherapy
Life's challenges can sometimes feel overwhelming, leaving us with feelings of anxiety, depression, and uncertainty. That's where psychotherapy can make a profound difference. Our dedicated team of experienced therapists is here to guide you on a journey towards emotional and mental well-being.
Why Choose Psychotherapy?