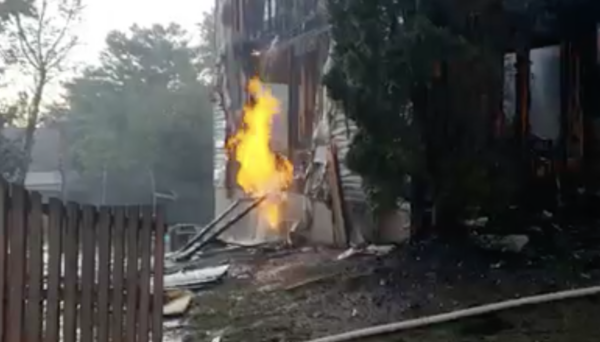 Update Wednesday, September 29
From Prince William police: On September 26, at 5:34PM, officers responded to a residence located in the 13900 block of Andorra Dr. in Woodbridge (22193) to investigate a vehicle that struck a house. The investigation revealed that a 2017 Honda Civic left the roadway and traveled into the side of a residence. The vehicle also struck a gas line which led to the home starting on fire. The driver of the Honda tried to flee on foot before community members detained him until police arrived and took custody of him. Officers determined the driver was intoxicated and took him into custody. No additional injuries were reported. The Red Cross responded and assisted with services for the occupants of the home. Following the investigation, the driver of the Honda, identified as Rudy Noe GONZALEZ, was arrested.
Rudy Noe GONZALEZ, 32, of 14218 Fallbrook Ln. in Woodbridge
Charged with DUI, Unreasonable refusal, expired registration and operating an uninsured vehicle.
Pending court date and Held Without Bond
Original post
Fire engulfed a home in Dale City after a car smashed into the structure, rupturing a gas line.
Five adults and children are now without a place to call home.
The car crashed into the home in the 13900 block of Andorra Drive, just off Minnieville Road, just about 5:30 p.m. Sunday, September 26.
Fire and rescue crews were called to the scene to find the home on fire. Police closed a portion of Minnieville Road following the crash.
One firefighter was taken to a hospital for exhaustion. One of the occupants of the home was also taken to a hospital for injuries that did not appear to be life-threatening.
Police reopened the roadway at about 9 p.m.
From Prince William County Fire Marshal Matt Smolksy: Yesterday evening units were dispatched to the 13000 block of Andorra Drive (Dale City) for reports of a vehicle crashing into the home with fire.


Crews arrived with the structure fully involved. Quick efforts helped to knock the fire down but the fire was being fed from a ruptured natural gas line caused by the vehicle striking the home.

It was several hours before the gas could be isolated and secured. Luckily, all of the home's occupants were able to safely escape the home. One of the adult occupants was transported for medical evaluation but was later released. 

One firefighter was transported and treated for exhaustion. The structure was totally destroyed. The displaced 5 adults and 5 children are being assisted by the Red Cross.

The Fire Marshal's Office has confirmed the fire was ignited when the vehicle crashed through the backyard and struck the home's gas meter/line. PD did charge the driver with DUI and several other charges.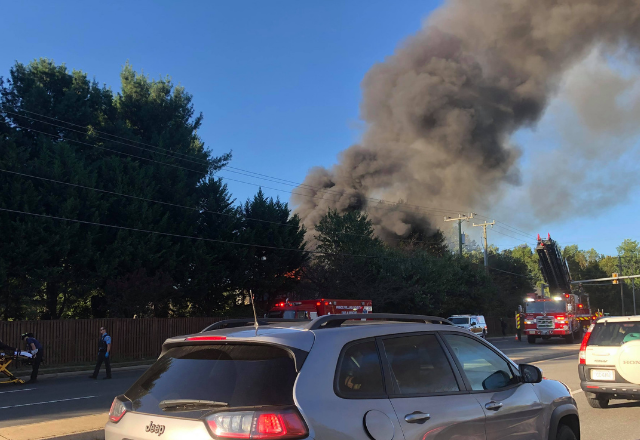 Recent Stories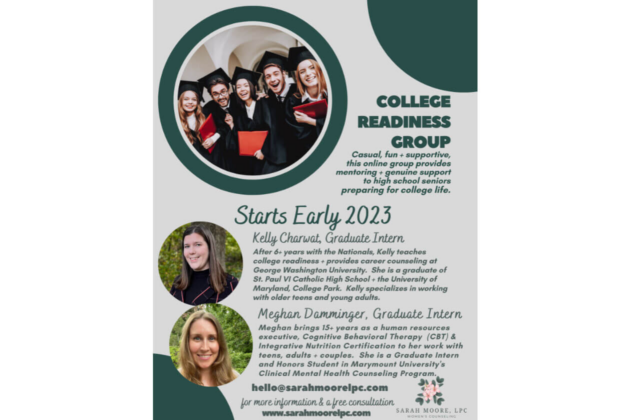 High School Senior Anxious about College Life? Our amazing graduate interns, Meghan Damminger and Kelly Charwat are starting an affordable College Readiness group in early 2023. Working out day and time. Please email [email protected] to set up a free consultation after the Thanksgiving holiday. And yes, Meghan and Kelly have a few openings for individual clients as well. Their rate is $45 per session. [www.sarahmoorelpc.com](http://www.sarahmoorelpc.com/?fbclid=IwAR3ZlfQnSLVRCc78HbTZutDYZErTctC_5pl- zt4eo_wjQo1gF6uHS–k32g).