Several deserving residents are getting some extra help around the house this week, thanks to the Catholic Diocese of Arlington
In Prince William County, two homes in Dale City are being repaired. One home is having its deck replaced — as the older deck was unsafe and on the verge of collapse — and a new concrete walkway put in, and the other is having gutters replaced and supports added to a carport.
In the Fredericksburg area, near Massaponax, several home projects include adding an indoor ramp to the entryway of a home, deck work, installing railings, wall repair, and adding outdoor ADA-compliant handicap ramps.
The Diocese declined to provide specific addresses due to safety concerns.
Here's a press release with more details:
This week, more than 600 teens in the Catholic Diocese of Arlington are volunteering their time to repair homes and complete various service projects within their parish communities. WorkCamp, an annual week-long program the Diocese sponsors, offers youth the opportunity to serve while building friendships and learning life-long lessons of volunteerism. Thirty-five parishes are supporting the effort to undertake more than 100 community repair projects. This year's WorkCamp, which began Saturday, June 19, with teambuilding exercises and safety training, goes through the evening of Thursday, June 24.

"Each year, hundreds of young people in our diocese take time out of their summer vacations to serve their neighbors in need–for this I am extraordinarily proud, as I am also for the adult staff and volunteers who facilitate this great work. After a particularly difficult year in which many repairs had to be put on hold, the need is especially great. We are thankful for this exciting week and look forward to seeing the fruits of their labors," said Bishop Michael F. Burbidge, Catholic Diocese of Arlington. "The lessons of the past year are many. Most importantly, the centrality of faith, the importance of community, and our duty to serve. That is the message of WorkCamp. May our Lord bless those who participate and show his love to our neighbors now, and always."

WorkCamp projects include installing wheelchair ramps, painting projects, repairing home doors, decks, railings, and fences, and preparing meals for those in need. In addition, WorkCamp groups will begin their day with Mass at their local parish and enjoy music, games, prayer, talks, and other social activities each evening.

Each year, Bishop Burbidge visits the WorkCamp sites and spends time with the young volunteers.

"The impact of WorkCamp is tremendous. We are thankful for the opportunity to give back, and we are inspired by the number of young people who step forward to participate each year," said Ed Gloninger, WorkCamp Coordinator, Office of Youth, Campus, and Young Adult Ministries, Catholic Diocese of Arlington. "We have seen both teens and communities transformed. Our hope, of course, is that this transformation is just a beginning."

The Catholic Diocese of Arlington's Office of Youth, Campus and Young Adult Ministries has sponsored this week-long summer service program since 1990. There is no cost to those receiving these services. All supplies, building materials, and building permits are provided by WorkCamp. Crews arrive at residences with the necessary tools, food, water, and everything they need to complete the projects. A safety training is completed the first weekend of WorkCamp.

For more information on WorkCamp, visit arlingtondiocese.org/workcamp.
Recent Stories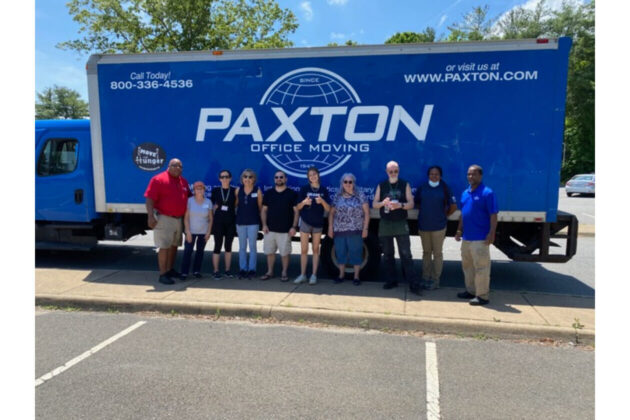 Every Sunday from May until November, the Dale City Farmer's Market offered to donate their leftover fresh produce to the North Virginia Food Rescue to help those struggling with hunger.
The Dale City Farmers Market has been serving its local community since 1987. It is one of the largest open-air markets in the area. Their first donation last May was over 3,300 lbs of produce. That single donation provided 2,825 meals to food insecure communities.
Since that time, they have completed 28 food donations totaling nearly 127,000 lbs taken to the food bank by Paxton Van Lines. This provided more than 105,800 fresh meals to those in need.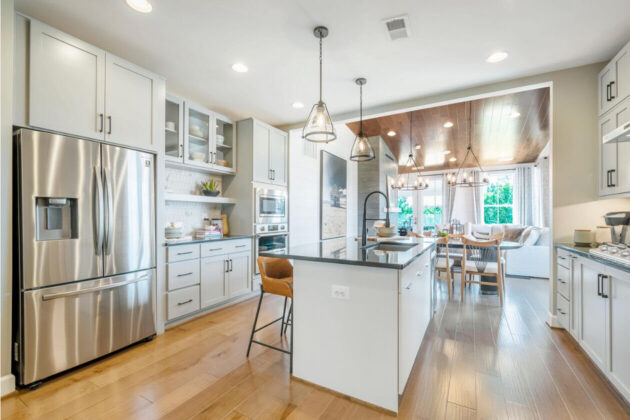 Miller & Smith announces Cascades at Embrey Mill, is now selling. The age qualified 55+ Active Adult community offers main level living with low- maintenance homes designed for homeowners to enjoy a carefree lifestyle in Stafford, Virginia, near Fredericksburg, Quantico and Washington, D.C. The villa style attached homes at Cascades at Embrey Mill are priced from the upper $400,000s. The Rainier plan is available with and without a walkout lower level delivering three to four bedrooms, two to three-and-a-half bathrooms and up to 2,800 square feet with a two-car front entry garage. The Rainier plan prioritizes space and flexibility via uninterrupted flow between rooms. Top wish list items such as a primary suite located on the main level, walk-in closets, and optional add-ons such as vaulted ceilings and zero entry primary showers attract prospective buyers. Other add-ons include a screened- in porch, patio and patio with screened-in porch. Buyers who need extra space can select a Rainier with a walkout lower-level plan. A community surrounded by a wealth of natural beauty, the Cascades at Embrey Mill offers residents 10 miles of trails and community gardens, pools, parks, a community café and multiple gathering spaces. An easy connection via I-95 to nearby national hotspots allows residents to live a universally fun and fulfilled life just minutes from home. Prospective buyers are encouraged to visit the newly decorated model home at 247 Smokebush Drive to see the Rainier model firsthand. Contact Debora Flora at 703-300-1333 for information.