Republican Ben Baldwin is hoping to shake things up in the Virginia House of Delegates. 
Baldwin, 35, lives in the Hope Hill subdivision in Woodbridge, campaigns to represent the 31st House District, which includes a portion of eastern Prince William County and a portion of Fauquier County. 
Since 2018, the District has been represented by Delegate Elizabeth Guzman (D), a progressive Democrat who this year fought and won state-funded medical care for undocumented residents in Virginia. Baldwin says that he felt called to serve after seeing hyper-partisan legislation come out of Richmond over these last two years. 
"Virginians are pragmatic folks, especially in Northern Virginia. We are looking for workhorses, not show horses. Polarization has amplified things, but people just want the government to work and not be embarrassed by their leaders," stated Baldwin. 
Guzman was part of that shift in political control when she beat Republican Scott Lingamfelter in 2017. Guzman announced this year that she would be running for her party's nomination for lieutenant governor and then later announced she would run. The initial announcement prompted Democrats Rod Hall, Kara Pitek, and Idris O'Connor to declare their race's candidacies. A competitive Democratic Primary will occur in June to decide who the Democratic nominee will be. 
The Virginia Access Project labels this District as "competitive," as, in 2019, Republican D.J. Jordan bearly lost to Guzman by 5.4 points.
Last year's electoral contests show that both counties are miles apart politically, though. In 2020, Prince William County, where 78% of the voters in the 31st District reside, voters overwhelmingly chose President Joe Biden by 24 points. Fauquier County voters chose President Donald Trump by 14 points. 
For the past two years, Democrats have had complete control over the state government's legislature and executive branches. With that change in political power, significant legislation regarding voting procedures, abortion, environmental regulations, and many other areas has marked this direct progressive shift in political philosophy. 
"Democrats believe in the power of the state having ultimate authority, and thus they want it to have as much power as possible. Conservatives believe in the individual and that rights come from God," acknowledged Baldwin. 
Baldwin believes the overreach of the one-party rule will help him in November. "Nothing animates Republicans more than the overreaching policies of the left that don't make sense. It is not who we are as Virginians".  
Baldwin believes voter integrity is one of those issues that Democrats have overreached on. "I want as many people to vote as possible, but the process needs to be open, fair and it needs to be trusted. Not requiring an ID, allowing ballot harvesting, and multiple methods of turning in ballots can leave room for error," said Baldwin.  
Baldwin also wants schools to be open five days a week. He sees parents across the political spectrum united. As a parent, Baldwin knows his son's difficulties with virtual learning and the stress it puts on parents and teachers. 
He cites Catholic schools as an example of institutions being open five days a week safely. Prince William County Public Schools have opened to all grade levels. Students may now attend school in person two days a week while being virtual for the other days. 
According to the school division, only 40% of the division's 89,000 students chose to go back to school in person.
Baldwin is from Centreville. After graduating from Virginia Tech, Baldwin served in the U.S. Marine Corps for 10 years. His primary military occupational specialty was as a F/A-18D Weapons Systems Officer. 
For now, Baldwin is the only Republican in the 31st House of Delegates District. If another GOP candidate emerges, a nominee will be chosen in a May convention.
Baldwin lives with his wife, Nikki, and their 7-year-old son. He currently works as a financial advisor helping people plan for their financial futures.
For more information about Ben Baldwin's campaign, please go to benbaldwinva.com.
Recent Stories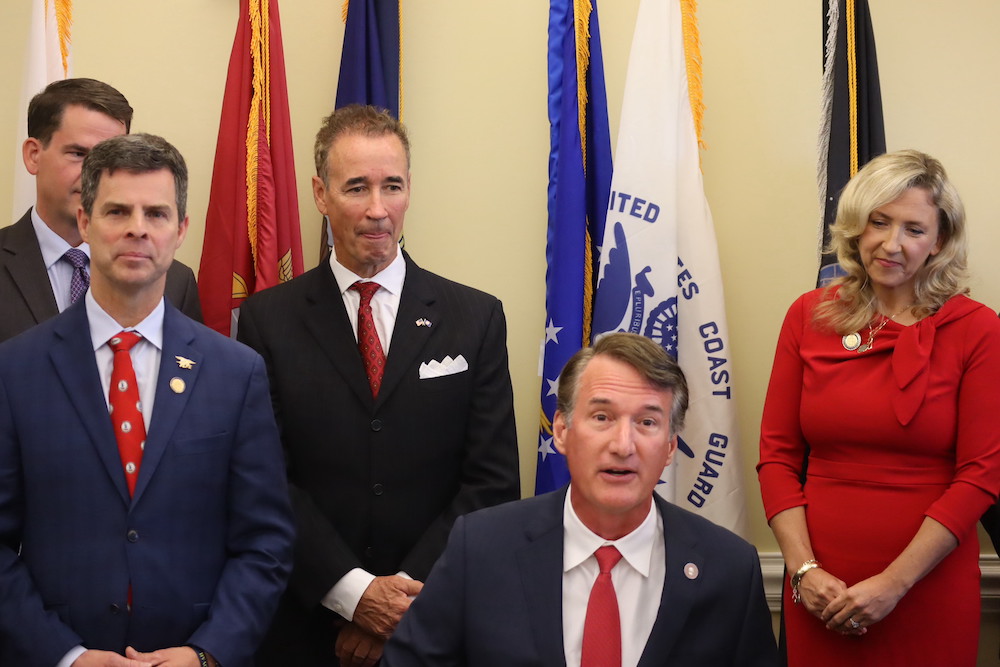 Public universities in our area and across the state will freeze tuition costs at the request of Gov. Glenn Youngkin (R). George Mason University was the last school of higher learning in Virginia to announce a tuition freeze after weeks of Younkin pushing schools across the state to leave costs flat amid rising inflation. George Mason operates its base campus in Fairfax, and a satellite campus in Prince William County, just outside Manassas, focused on science and technology.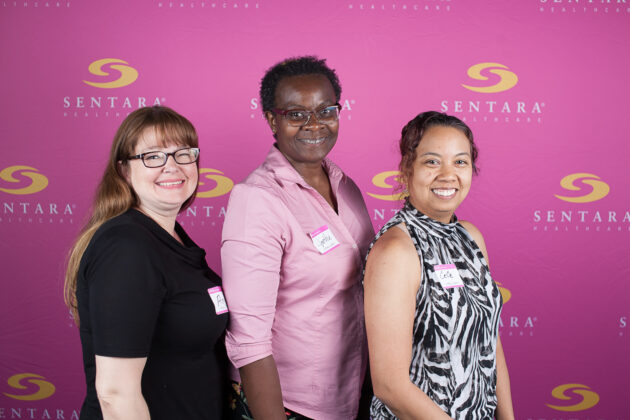 Join Sentara Northern Virginia Medical Center for Sentara Ladies Night Out on October 12, 2022 from 5-7:30 p.m.!
This in-person event held at Old Hickory Golf Club, 11921 Chanceford Drive, Woodbridge will include:Complimentary mini spa treatments, Delicious appetizers & desserts, Shopping with local vendors, Women's health Q&A panel with local physicians, FREE health screenings to check Blood Pressure, Cholesterol, A1C & Body Mass Index.
Cash bar available. First 100 guests to arrive will receive a complimentary gift bag.
$25 per person – advance online purchase (via Eventbrite link)$30 per person at the door. Click here to purchase tickets today. All proceeds benefit the Sentara Cancer Network Resource Center on the campus of Sentara Northern Virginia Medical Center in Woodbridge. This event is sponsored in part by Prince William Living, 97.1 WASH-FM and HOT 99.5.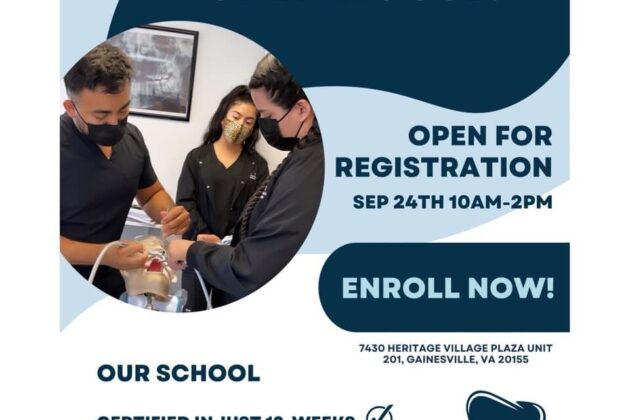 Interested in becoming a dental assistant? Join Advanced dental assistant training school located in Gainesville, VA.
Only school that guarantees everyone a job placement!
It's a Stafford Christmas tradition! Run with us on Saturday, December 10th on a 3-mile course along the rolling hills of Mine Road. Kids 12 and under can join the fun in the Reindeer Run! Costumes are always encouraged – we've seen
It's a Stafford Halloween tradition! Run or walk with us on Saturday, October 29th and take on Halloween Hill in the 5K! Kids 12 & under, you can run with your friends in the Monster Mile. Costumes are encouraged and prizes