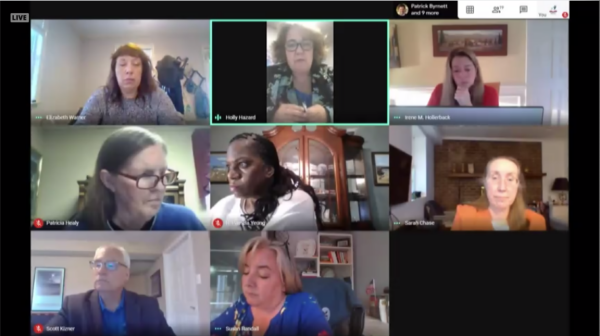 The Stafford School Board has decided to approve and roll out three new construction projects at their latest meeting on April 28. 
Repairing the outer walls at North Stafford High School
It will cost $1.3 million to repair the structural integrity of the outer brick walls at North Stafford High School, located at 839 Garrisonville Road in North Stafford.
The top five feet of the wall house the largest problem. When the wall was initially built, the upper blocks were not properly fastened to the building, so they now pose a safety issue, school officials said.
The 2011 earthquake also caused damage to the exterior of the school. There are chipped bricks, deteriorated mortar, and water seeping through the walls. 
The Board debated spending the money now or pushing the project to a later year. Ultimately they decided it was too much of a safety hazard to postpone. 
"We'll be paying for it now, or we'll be paying for it later when someone gets hurt," Garrisonville District Supervisor Pamela Yeung said. 
No funding source has been verified for this project as it will depend on appropriation from the Board of Supervisors. Because the ties that would fasten the upper blocks to the building were left out of the original construction, the project is not covered by insurance. 
"We don't know where that money is coming from," Chairwoman Holly Hazard said. 
The motion to approve the project passed in a narrow 4-3 vote with supervisors Patricia Healy, Irene Hollerback, and Hazard being the dissenting votes. 
Furniture delivery for the Ferry Farm Elementary Renovation
A $170,000 furniture delivery will help move Ferry Farm into its first phase of renovation. 
The delivery includes common classroom and library furniture such as tables, chairs, desks, and bookcases. 
The order was originally going to be $250,000, but was reduced by county staff who've pushed some purchases for later construction phases. 
"These kids need a place to sit, work, and be productive, so I'm going to support this," Hollerback said. 
Phase one of renovation is scheduled to be complete by August.
Patching the Mountain View High School track
The Board unanimously voted to move in favor of doing a $30,000 patchwork job on the Mountain View track. 
Originally, they had considered doing a full replacement of the track which would have cost them $700,000. 
The track has uneven surfaces, cracking, and has started pulling up from the base. 
The conservative vote comes amidst the coronavirus pandemic that has called for the tightening of funds. 
"We are not in a position where we should be spending any more money than we need to at this point," Healy said. 
Recent Stories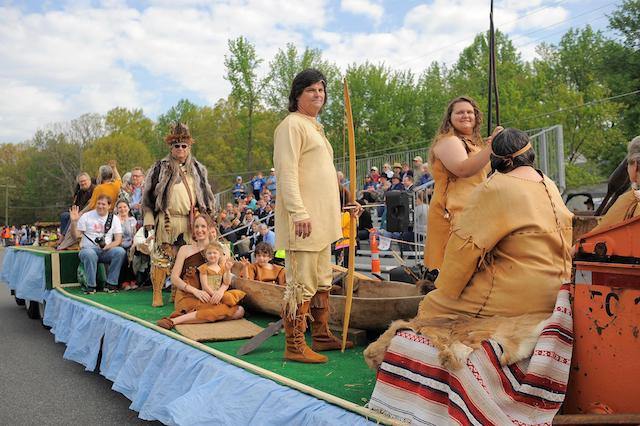 The Patawomeck Tribe of Virginia have sent a cease and desist letter to Rick and Jerilynn MacGregor in response to a letter entitled "Where is the Patawomeck Indian Tribe of Virginia Inc. Recognition Does Not Equal Legitimacy September 2022". The letter was sent to the tribe and the Stafford County Board of Supervisors in September 2022 questioning the legitimacy of the tribe claiming that there is no documentation supporting the Patawomeck as an indigenous tribe.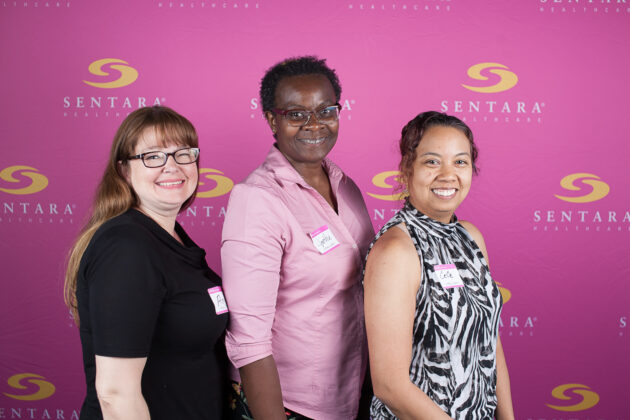 Join Sentara Northern Virginia Medical Center for Sentara Ladies Night Out on October 12, 2022 from 5-7:30 p.m.!
This in-person event held at Old Hickory Golf Club, 11921 Chanceford Drive, Woodbridge will include:Complimentary mini spa treatments, Delicious appetizers & desserts, Shopping with local vendors, Women's health Q&A panel with local physicians, FREE health screenings to check Blood Pressure, Cholesterol, A1C & Body Mass Index.
Cash bar available. First 100 guests to arrive will receive a complimentary gift bag.
$25 per person – advance online purchase (via Eventbrite link)$30 per person at the door. Click here to purchase tickets today. All proceeds benefit the Sentara Cancer Network Resource Center on the campus of Sentara Northern Virginia Medical Center in Woodbridge. This event is sponsored in part by Prince William Living, 97.1 WASH-FM and HOT 99.5.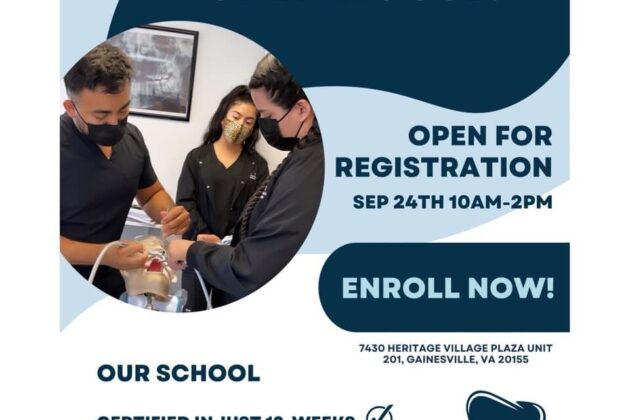 Interested in becoming a dental assistant? Join Advanced dental assistant training school located in Gainesville, VA.
Only school that guarantees everyone a job placement!
It's a Stafford Christmas tradition! Run with us on Saturday, December 10th on a 3-mile course along the rolling hills of Mine Road. Kids 12 and under can join the fun in the Reindeer Run! Costumes are always encouraged – we've seen
It's a Stafford Halloween tradition! Run or walk with us on Saturday, October 29th and take on Halloween Hill in the 5K! Kids 12 & under, you can run with your friends in the Monster Mile. Costumes are encouraged and prizes