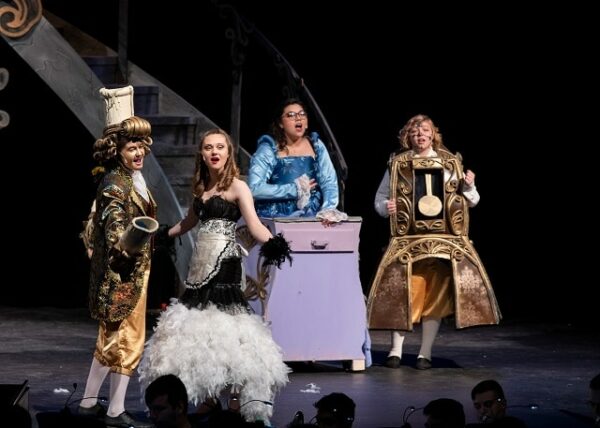 MANASSAS — The Virginia Music Educators Association (VMEA) has recognized Osbourn High School as a Blue Ribbon School for the 2018-2019 school year.
The award is the highest honor given to school music programs in the state and recognizes school performing arts programs that achieve excellence in Band, Orchestra, and Choral Performance.
All disciplines in a single school must receive a rating of "Superior" during the school year to qualify for the award, according to the VMEA website.
"This is a great day for our music students and we are all pleased that Osbourn will receive this prestigious recognition," said OHS Principal Joe Gabalski. "I want to thank all of our students for their efforts this past year. I also want to thank our fine arts teachers Mr. Wassum, Ms. Easley, Ms. St. Pierre and Ms. Rubach for making the commitment to pursue this honor."
Osbourn High School will hold a ceremony on June 12 at 7 p.m. to celebrate the recognition and the hard work of the performing arts ensembles and music teachers who implemented the highest ideals of music education.
It is the first time Osbourn High School has received this prestigious award.
Additionally, the Virginia Band & Orchestra Director's Association (VBODA) recognized OHS as a Virginia Honor Band school for the 2018-2019 school year.
The VBODA recognizes schools that demonstrate excellence with a comprehensive Band program, and the designation is the highest awarded by the state.
This is the first school year OHS has qualified as a Virginia Honor Band in over 20 years.