[ngg_images gallery_ids="788" display_type="ds-nextgen_royalslider"]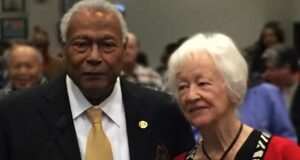 Editors note: This is the second in a series of two stories about Betty Covington and John Harper, for which Covington-Harper Elementary School is named.
John Harper didn't plan to retire in Prince William County.
While living in Dale City in 1979, the 23-year Army veteran was given a choice of transfer to Pennsylvania to help train the National Guard, or retire. After serving 18 years as an artillery man and the last five years of his career as a logistician, Harper chose the latter.