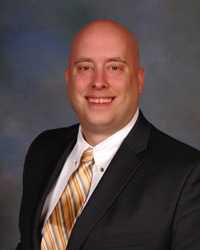 Ryan Sawyers, Prince William County's School Board Chairman, says he will tell the " Superintendent that he is to not change the current regulations and practices regarding bathroom and locker room use" on Wednesday when he aims to update the division's non-discrimination policy.
Sawyers posted this to his Facebook page: 
Sawyers

As you likely know, I proudly support adding "sexual orientation and gender identity" to our non-discrimination policy. This is not a bathroom or locker room issue for me but a fairness issue when it comes to employment, work environment, school environment, and of course, education.

However, many are concerned about what this updated policy will do to the current practices used at individual schools when it comes to bathroom and locker room use for transgender students.

Soon many of these concerns will be answered, one way or another, by the courts and the direction for the school system will be clear.
Therefore, on September 21st I plan on making a motion similar to what is below. It should remove the concern about bathrooms and locker rooms and put the attention back on stopping any discrimination, real or perceived, based on a student or employee's sexual orientation or gender identity. A legally married LGBT employee shouldn't have to feel the need to hide who they're married to because their love isn't officially protected by school board policy.

It's time that the Prince William County School Board step-up and protect some of our most vulnerable students and employees. I will vote "yes" on protecting LGBT students and employees by adding "sexual orientation and gender identity" to our non-discrimination policy.

The motion, although not final, will look something like this:

Motion:

That the Prince William County School Board adopt the changes to the non-discrimination policy, Policy 060, by adding "sexual orientation and gender identity". In doing so, the Prince William County School Board gives guidance to the Superintendent that he is to not change the current regulations and practices regarding bathroom and locker room use. The Prince William County School Board may specifically address this at a later date once it, as a body, is satisfied with the guidance and/or rulings provided by the courts, or as required by law.

We request that the Superintendent provide the School Board with a presentation of the new regulations that implement this policy change by the last regularly scheduled school board meeting of the 2016-2017 academic year.
Coles District School Board member Willie Deutscg sent us this statement about what he expects to happen at the School Board meeting: 
Deutsch

I'm not sure what to expect.

If we believe in equality, Brentsville needs to be seated before we have the vote. We also owe it to the citizens to listen to them. We should also work out the result of the policy with staff before voting on it, so the board knows what they are voting on. If we want to be responsible with our money, and as least disruptive as possible, we should also wait and see what the courts say before we begin implementing anything.
Sawyers posted a letter from the Anti-Defamation League supporting Sawyer's effort to update the policy. 
A group of pastors in Prince William County said they don't support the move.
We've asked all Prince William School Board members to weigh in. We'll post their statements here if/when we receive them.
Recent Stories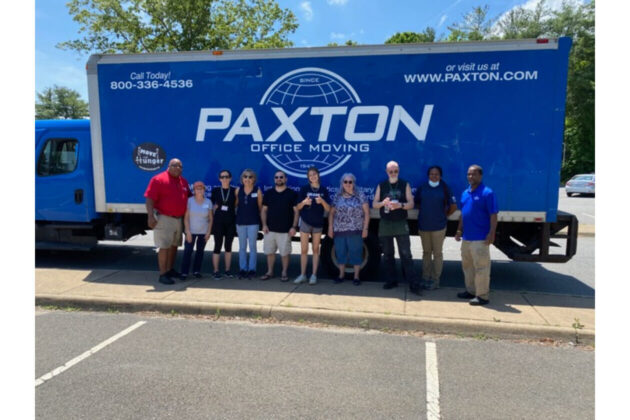 Every Sunday from May until November, the Dale City Farmer's Market offered to donate their leftover fresh produce to the North Virginia Food Rescue to help those struggling with hunger.
The Dale City Farmers Market has been serving its local community since 1987. It is one of the largest open-air markets in the area. Their first donation last May was over 3,300 lbs of produce. That single donation provided 2,825 meals to food insecure communities.
Since that time, they have completed 28 food donations totaling nearly 127,000 lbs taken to the food bank by Paxton Van Lines. This provided more than 105,800 fresh meals to those in need.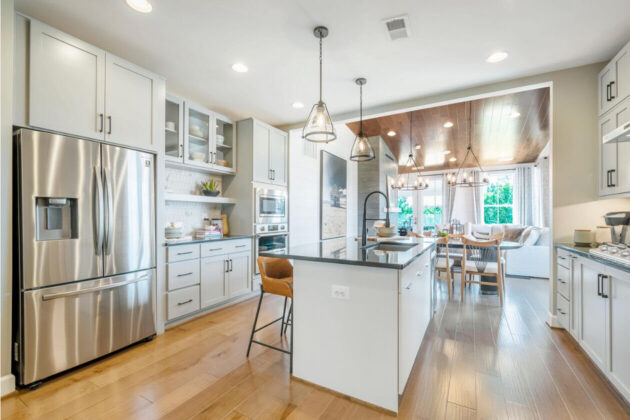 Miller & Smith announces Cascades at Embrey Mill, is now selling. The age qualified 55+ Active Adult community offers main level living with low- maintenance homes designed for homeowners to enjoy a carefree lifestyle in Stafford, Virginia, near Fredericksburg, Quantico and Washington, D.C. The villa style attached homes at Cascades at Embrey Mill are priced from the upper $400,000s. The Rainier plan is available with and without a walkout lower level delivering three to four bedrooms, two to three-and-a-half bathrooms and up to 2,800 square feet with a two-car front entry garage. The Rainier plan prioritizes space and flexibility via uninterrupted flow between rooms. Top wish list items such as a primary suite located on the main level, walk-in closets, and optional add-ons such as vaulted ceilings and zero entry primary showers attract prospective buyers. Other add-ons include a screened- in porch, patio and patio with screened-in porch. Buyers who need extra space can select a Rainier with a walkout lower-level plan. A community surrounded by a wealth of natural beauty, the Cascades at Embrey Mill offers residents 10 miles of trails and community gardens, pools, parks, a community café and multiple gathering spaces. An easy connection via I-95 to nearby national hotspots allows residents to live a universally fun and fulfilled life just minutes from home. Prospective buyers are encouraged to visit the newly decorated model home at 247 Smokebush Drive to see the Rainier model firsthand. Contact Debora Flora at 703-300-1333 for information.