This post is written as part of a paid content partnership between Potomac Local and City of Manassas to showcase businesses and economic development in the city.
Historic Heart. Modern Beat.   These four words simply yet masterfully describe the City of Manassas.  In case you missed it, this is the City's new tagline, and it's pretty spot-on.      
Manassas is a city steeped in rich history and tradition and takes great pride in the pivotal role it played in our country's defining war. 
Manassas is also transforming. 
It is attracting a creative class of entrepreneurs that are changing the face of our City.  They are authentic, eclectic, driven; and they are breathing new life into Manassas, most notably in Historic Downtown. 
Of the 16 new businesses to which the City's Economic Development Office provided site selection assistance, 8 chose downtown, including: Manassas Olive Oil, Center Street Gourmet Wine and Cheese, Totally Vintage and Scattered Seeds. 
Destination retail establishments like these bring with them a diverse and loyal customer base, critical to the economic sustainability of any community.  Not only do they positively contribute to the City's tax base, they are adding to the unique fabric of what makes Manassas a city with an historic heart and modern beat.     
Attracting these new and diverse businesses is critical for continued economic vitality; however it is the City's existing businesses to which it can attribute the bulk of economic growth.  Existing businesses, the ones that have created the allure to attract other companies, represent 80 percent of the economic growth in Manassas. 
The growth and expansion of these businesses are what drives the City's economy.  Thankfully, existing businesses in Manassas are thriving, in part due to the City's proactive approach to businesses expansion through the creation of a strong business development program.   
The program's primary focus is on business expansion and becoming a center for entrepreneurial success.  Staff meets with local owners to discuss each company's individual needs and suggests a variety of business resources. In the last year, the City helped 10 companies expand their operations through this specialized assistance.
The City's economy is strong, and gets stronger with each new business and each new expansion that occurs in Manassas. 
Recent Stories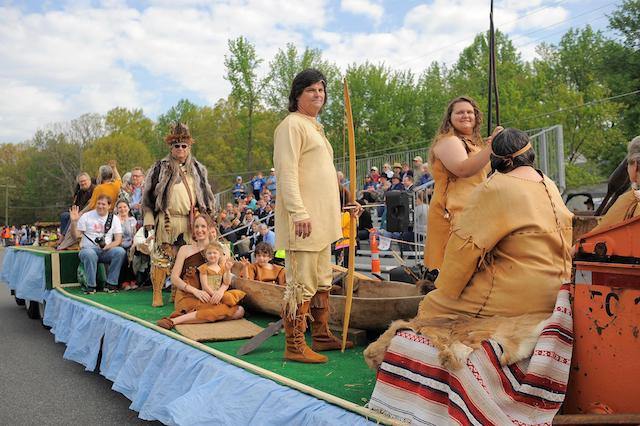 The Patawomeck Tribe of Virginia have sent a cease and desist letter to Rick and Jerilynn MacGregor in response to a letter entitled "Where is the Patawomeck Indian Tribe of Virginia Inc. Recognition Does Not Equal Legitimacy September 2022". The letter was sent to the tribe and the Stafford County Board of Supervisors in September 2022 questioning the legitimacy of the tribe claiming that there is no documentation supporting the Patawomeck as an indigenous tribe.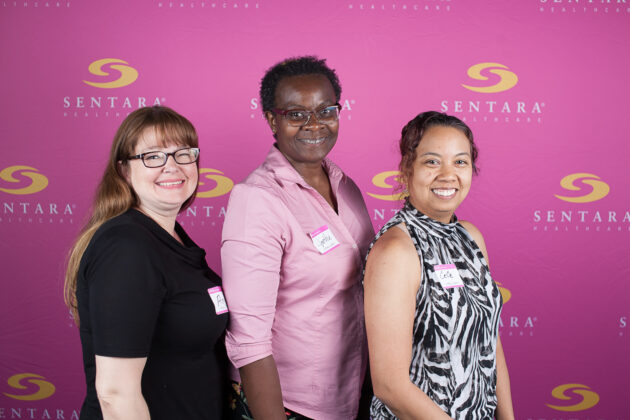 Join Sentara Northern Virginia Medical Center for Sentara Ladies Night Out on October 12, 2022 from 5-7:30 p.m.!
This in-person event held at Old Hickory Golf Club, 11921 Chanceford Drive, Woodbridge will include:Complimentary mini spa treatments, Delicious appetizers & desserts, Shopping with local vendors, Women's health Q&A panel with local physicians, FREE health screenings to check Blood Pressure, Cholesterol, A1C & Body Mass Index.
Cash bar available. First 100 guests to arrive will receive a complimentary gift bag.
$25 per person – advance online purchase (via Eventbrite link)$30 per person at the door. Click here to purchase tickets today. All proceeds benefit the Sentara Cancer Network Resource Center on the campus of Sentara Northern Virginia Medical Center in Woodbridge. This event is sponsored in part by Prince William Living, 97.1 WASH-FM and HOT 99.5.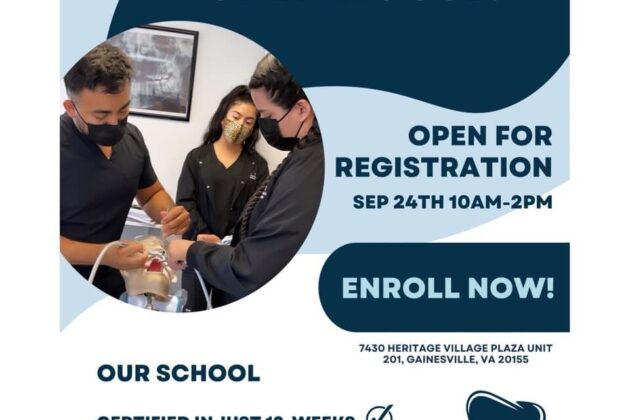 Interested in becoming a dental assistant? Join Advanced dental assistant training school located in Gainesville, VA.
Only school that guarantees everyone a job placement!
It's a Stafford Christmas tradition! Run with us on Saturday, December 10th on a 3-mile course along the rolling hills of Mine Road. Kids 12 and under can join the fun in the Reindeer Run! Costumes are always encouraged – we've seen
It's a Stafford Halloween tradition! Run or walk with us on Saturday, October 29th and take on Halloween Hill in the 5K! Kids 12 & under, you can run with your friends in the Monster Mile. Costumes are encouraged and prizes