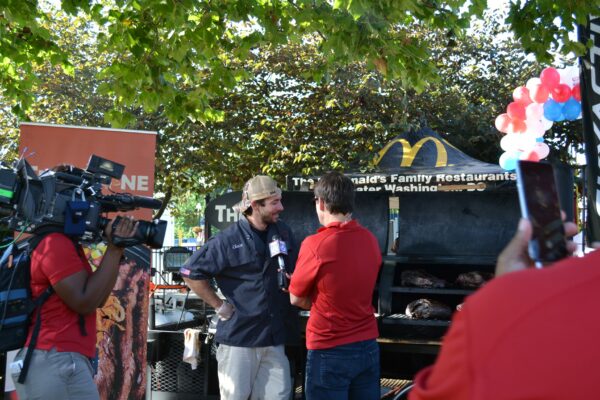 A wave of business owners under the age of 35 has been bringing both new energy and great new destinations to the City of Manasass.
This activity comes at a time when the rate of entrepreneurship among young Americans has been falling across the U.S. While the Kauffman Foundation recorded the lowest rate of entrepreneurship in 17 years among people between the ages of 20 to 34, the City has been attracting this demographic.
Some of the forces driving this trend include a local culture of support for independent businesses, a collaborative business environment, and a strong sense of community.
There is no greater encouragement for an entrepreneur than the vote of confidence that support from the community can bring. Sean Arroyo, the CEO and co-founder of Heritage Brewing Company, used Kickstarter to see if locals would get behind his brewery concept.
Kickstarter is an online fundraising platform through which business owners can make sales pitches to raise money for their ideas. He met his goal and raised more than $20,000 from 166 backers three years ago. Support for Heritage continues to grow. A planned expansion will make it the second largest brewery in the state.
"It was funded mostly by people in and around Manassas and Northern Virginia," said Arroyo. "It signaled to us that people want us here."
Strong local support makes locating in Manassas an obvious choice for other business owners, too. Chase Hoover, co-owner of The Bone barbecue restaurant, says his family has been involved with businesses in Manassas for generations. Opening The Bone in the City was a "no-brainer" for him because he likes being in a community with so many independently owned businesses and strong support for buying local.
"The hospitality industry in Downtown Manassas is made up of many young entrepreneurs, which gives the city an energetic, unique flair you can't find anywhere else," said Hoover. "We love working with the other [local] restaurant owners to put on special events such as the weekly live music and numerous festivals throughout the year.  It is truly a small town where everyone works together toward the common goal of bringing great food and a great experience to visitors and locals alike."
Miguel Pires, the owner of Zandra's Taqueria, also cites the spirit of the community as a factor for opening his business in the City. He says he was raised in his family's restaurants – Carmello's and Monza – and worked as a general manager for both establishments for 10 years. When the time had come to open Zandra's, Pires chose Manassas because he "wanted to continue to expand downtown's culinary experience." 
Chris Sellers, the owner of CJ Finz, credits the small-scale buildings in the historic downtown for giving restaurants a more intimate feel and an opportunity to focus on customer service.
"The restaurants here aren't commercialized," he said. "We get to build a connection to the community through each table that we serve."
Business owners who are active with community organizations and civic groups strengthen that connection to the City even more. "People like me, Miguel, and others are excited about being the next leaders of the downtown," said Sellers.
Entrepreneurs of any age can take advantage of area support services to get their business idea off the ground and join this community. The City's Economic Development Department's staff members are available to discuss the local economy, business ideas, great sites for locating new establishments, incentives, and the steps in starting a business.
Also, training and advice is available from George Mason University's Mason Enterprise Centers, the Community Business Partnership, and the Flory Small Business Center (by referral).
Recent Stories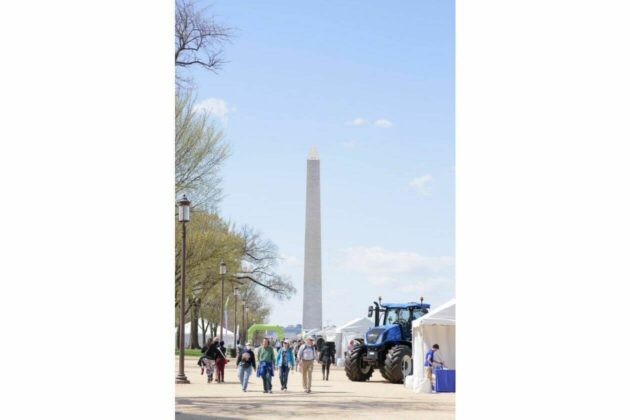 From Sunday, May 14 through Tuesday, May 16, the Association of Equipment Manufacturers (AEM) will be on the National Mall to host the Celebration of Construction on the National Mall from 9:00am – 5:00pm with construction equipment and technology on display for the public to experience.
The event will span the National Mall from 9th to 14th Streets NW. This free public event is a unique opportunity for families with young children and anyone who wants to see the equipment building the world's infrastructure. From excavators to bulldozers to paving equipment – it'll be a fun event for everyone!
Visit the link here to learn more details about the event.