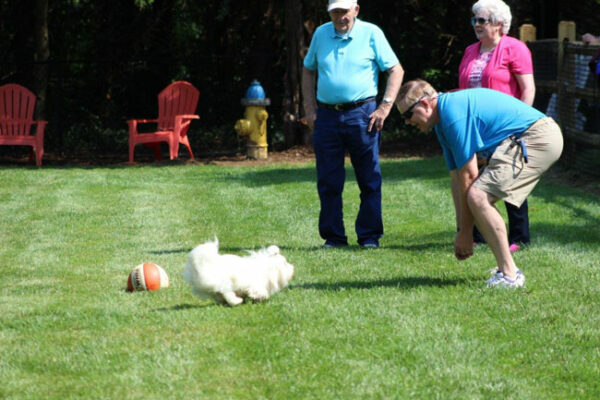 [ngg_images gallery_ids="428″ display_type="ds-nextgen_royalslider"]
A new dog park opened in Stafford County on Saturday, June 6, 2015.
Residents were invited to bring their four-legged friends to the new park at Duff McDuff Green Memorial Park on Route 3 for a ribbon cutting ceremony.
Two new parks were opened: a 7,500 square foot small dog park and a 15,000 large dog park. Both are the first such county parks in Stafford.
The parks are complete with water bowls, toys, and benches for people to sit on.
Members of the Stafford County Board of Supervisors were on hand to cut the ribbon for the new park. Garrisonville District Supervisor Laura Sellers, Falmouth District Supervisor Meg Bohmke, Hartwood District Supervisor Gary Snellings, and George Washington District Supervisor Bob Thomas posed for a ribbon cutting photo on Saturday.