Didlake holds donor reception at Salamander Resort
Some of Didlake, Inc.'s biggest donors went to the foothills of the Blue Ridge Mountains on Sunday for a special reception.
They gathered at the Salamander Resort and Spa in Middleburg to hear stories of those with disabilities – stories of people who Didlake has helped because of their generous support of the Manassas-based non-profit organization.
An intimate gathering, about 60 people came to the event called the Didlake Donor Appreciation Ceremony.
Through its many contracts, the company offers several services including mail, transpiration, recycling, grounds maintenance, and it is the sole janitorial provider at the Pentagon in Arlington.
Didlake will turn 50 years old next year. It was found founded in 1965 in Manassas when several people who were disgruntled with the public schools refusal to admit students with disabilities banded together to start a roadside fireworks stand to raise funds to send children to a special school.
Over the next year, the company will begin its search for a new CEO, replacing Rex Parr who has served in the leadership position since 1977. The new CEO will be in place by 2017, according to the company's website.
The company operates in locations in the Washington, D.C. metro area, in Virginia's Roanoke Valley, and in the Hampton Roads region in southeastern Virginia. The company has 1,200 employees at its work locations and has an annual operating budget of $50 million, according to its website.
Recent Stories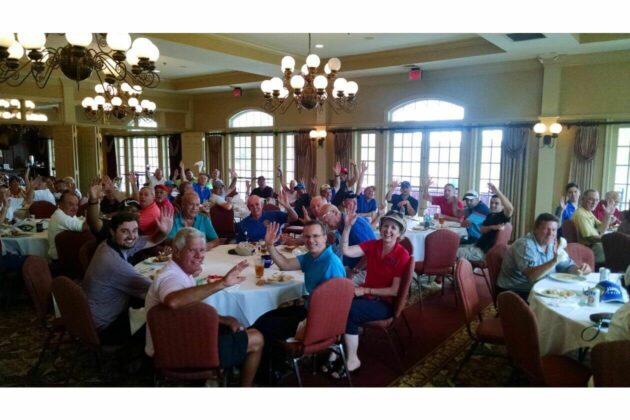 The Woodbridge Rotary Club is holding
its 19th Annual Devaney-O'Hop Charity Golf Tournament at Old Hickory
Golf Course on June 16, 2023.
Registration begins at 7:30 AM with a shotgun start at 8:30 AM. This Captain's Choice format event is to
raise funds for the various charities, both local and global, that the club
annually supports. Locally, Woodbridge
Rotary supports ACTS, ARC of Greater Prince William and others. On a global scale they support Rotary
International's fight to end polio and disaster relief for ShelterBox (ShelterBox USA – Disaster relief NGO
provides emergency shelter).
The tournament was created to honor
two past club presidents. Both Joe Devaney and Bill O'Hop had among other things, 2
things in common. They were each other's best friends and they both loved
golf! According to the tournament chair, Mark Worrilow, both were
longtime Rotarians and pillars of the community and club. Mark stated that he is looking for golfers,
sponsors and donations of door prizes to be presented at the banquet following
the tournament.
If interested
please contact Mark Worrilow ([email protected]) or us the following link to sign up: https://Devaney-Ohop-19th.eventbrite.com.