Triangle, Va. — St. Francis of Assisi Catholic Church will celebrate its second-annual "St. Francis Earth Day" on the parish grounds on Sunday, April 27, 2014, after the 9 a.m., 10:30 a.m., 12 p.m., and 1:30 p.m. (Spanish) Masses. The event is free and open to the public. The parish is located at 18825 Fuller Heights Road, Triangle, Virginia 22172.
The event will feature a variety of resources and displays that will address such topics as "Mass Transit and Commuter," "Reducing Home Toxins by Reducing Hazardous Chemical Use," "Go Organic, Go Local, Go Veg," "Community Gardens," "Improving Virginia's Air Quality," "Ways to Help Virginia's Environment," "Energy Tips," and "Rain Barrels."
There will be three presentations: "Improvements to the Environment in Northern Virginia" by the Virginia Department of Environmental Quality (10:15a.m.-10:30 a.m.); "Prince William County Solid Waste to Energy Plant" by the Prince William County, Virginia, Department of Public Works (11:45 a..m.-12 p.m.); and a special class: "Ten Steps to a Greener Lawn" presented by Virginia Cooperative Extension–Prince William (1 p.m.-3 p.m.). This particular class requires sign-ups in advance.
In addition, representatives from the Master Gardener program; Quantico Marine Corps Base Natural Resources and Environmental Affairs; and the Chesapeake Bay Foundation will also be present to answer questions about their acclaimed environmental programs. The U.S. Forest Service's Woodsy Owl is even scheduled to make an appearance.
There will be vegetarian food, made from organic, local and/or fair trade ingredients (after the 10:30 a.m. and 12 p.m. Masses and served during the "Ten Steps to a Greener Lawn" class).
The parish school will be collecting and recycling empty inkjet and laser printer cartridges (no toner cartridges) and used cell phones.
"Our Earth Day event is named in honor of Francis of Assisi," said Fr. Kevin Downey, O.F.M., pastor of St. Francis of Assisi Catholic Church. "In 1979, Francis was named the 'Patron of Ecology,' and we thought this would be a great way to celebrate the 35th anniversary of this designation, as well as to provide an opportunity to showcase all the good going on in the community, not to mention to get resources out to everyone, so we can all do our part to care for and protect the environment better."
The event is sponsored by the parish GreenFaith Green Team.
In 2012, St. Francis of Assisi Parish was accepted into the GreenFaith Certification Program, the country's first interfaith environmental certification program for houses of worship. New Jersey-based GreenFaith (www.greenfaith.org) is an internationally recognized interfaith environmental coalition. St. Francis of Assisi Parish is the first house of worship in Virginia to participate in this prestigious certification program.
St. Francis of Assisi Catholic Church (www.stfrncis.org) is part of the Diocese of Arlington and was established in 1957. For more information, call the parish office at 703.221.4044.
Recent Stories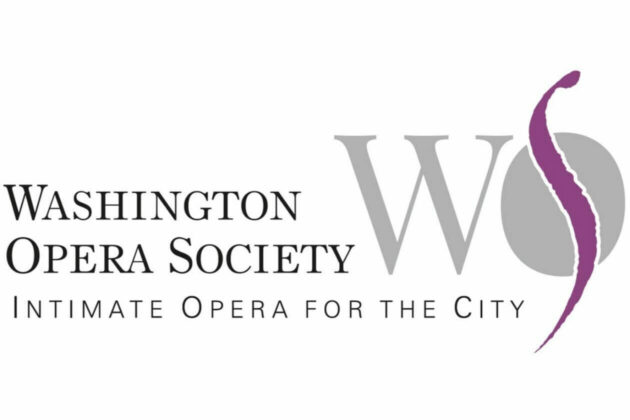 You are cordially invited to the Embassy of Austria for a thrilling evening with Mozart. What a better way to spend Christmas and Hannukah! Our full orchestra and lead singers, some of whom sing at the Met, will appeal to teens as they begin their journey to the classics! We expect to be sold out soon…..Get your tickets now!
Under the Gracious Patronage of H.E. Petra Schneebauer, Ambassador of Austria
~
Julien Benichou, Conductor