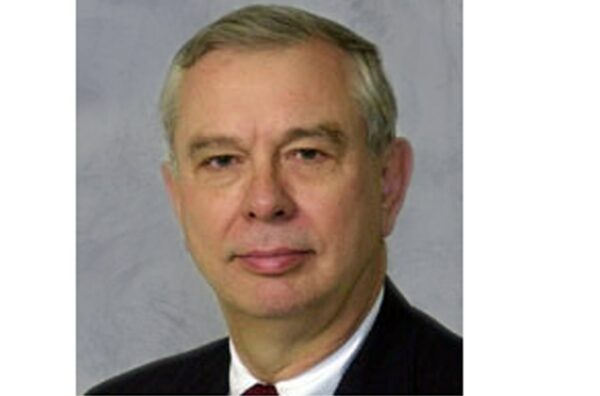 Opinion
A Couple of weeks ago, I noticed this headline in potomaclocal.com, Anderson Tops Military Officer's Legislators List. Delegate Rich Anderson (R-Prince William), happens to be my Commonwealth of Virginia Delegate. He is also a fellow Veteran.
I dug a little deeper, and discovered that for the last two years, Anderson has chaired the General Assembly Military and Veteran Caucus, which is the legislative clearinghouse for bills that are introduced on behalf of veterans and military missions based in the Commonwealth of Virginia.
Anderson also serves on the Virginia Commission on Military Installations and Defense Activities, which is working on a mitigation plan to ease the impact of Sequestration and possible base closures in 2015 and 2017.
I also noticed that Delegate Anderson co-sponsored legislation with Senator Toddy Puller (D-36th) to make the Virginia Values Veterans (V3) program a formal part of the Virginia Department of Veterans Services.
I'm working on another column about Veterans issues, and thought I ought "check him out". Rich (nobody in the 51st District actually calls Delegate Anderson "Delegate Anderson", he's Rich to us) is an important part of any story about helping Veterans in the Commonwealth, and invited him to stop by my front porch to chat over a beer.
A beer on my front porch was just too good of an offer to refuse.
Rich opened by sharing Virginia is home to 830,000 veterans. He shared that, "Nearly one in 10 Virginians has worn the cloth of the country at one time or another. Prince William County has over 50,000 Veterans."
Rich spends quite a bit of his time working on Veterans legislation, and providing hands on advice to men and women in and out of uniform who need a little help.
The V3 program got on his radar thanks to Virginia's Joint Leadership Council of Veterans Service Organizations (JLC). Rich replied, "The JLC brought it to my attention and asked me to Patron a bill that makes the Virginia Values Veterans (V3) program a formal part of the Virginia Department of Veterans Services."
He went on to say, "The V3 program is focused on reducing veteran unemployment in Virginia by increasing job opportunities for a skilled group that has served our country in uniform. Because of this legislation, more than 4,000 jobs have been committed to Virginia veterans by more than 100 employers across the state."
Rich gave a "shout out" to the Prince William Chamber of Commerce's Veterans Council (PW CC VC) for their role in helping local Veterans. "I often send resumes to the PW CC VC for help. They are a 'connector' for Veterans in our community, and often help vets find jobs."
I asked Rich how we are doing compared to other states. He replied, "In my capacity as a member of the Executive Committee (national governing body) of the National Conference of State Legislatures (NCSL) and membership in its Task Force on Military & Veterans Affairs, I spend a lot of time talking about veterans."
Rich went on to say, "I spend less time asking questions about other states are doing, and more time explaining what Virginia is doing. We are a recognized national leader because of an Administration and a Legislature working together in Veterans issues."
Rich went on to explain how the Commonwealth's concern for Veterans is a bi-partisan effort, and that non-veteran members of both parties have been faithful in their support. He gave a particular shout out to Senator Toddy Puller (D-36th) for her bi-partisan collaboration and support on anything to do to help or active duty, retired, or discharged vets. Puller and Anderson are going to patron a bill together to try to provide more funding to the V3 program for the 2015 & 2016 budget.
There are possible DoD reductions of as much as 29 percent of soldiers, 18 percent of Marines and three Navy carriers through 2019. We may also expect a $52 billion cut in fiscal year 2014 that trims 10 percent of the Defense Department's budget. Rich Anderson is very aware of the potential impact on Virginia's Veterans, and wants to minimize (in his words), "Vets returning from the front lines to stand in the unemployment line."
V3 is an important part of his strategy.
Rich then gave me a scoop.
"This morning (22 August 2013) I went to a meeting near Dulles at the HQ of Northern Virginia Technology Council (NVTC) for a briefing about a new program that they are fielding as a private sector companion program to V3," Rich said. "There is plenty of room for growth in multiple areas. NVTC is stepping into that. They are calling it the NVTC Veterans Employment Initiative. They briefed the governor this past Tuesday. Today (22 August 2013), they briefed a small contingent of Northern Virginia Delegates in both Parties. I pledged to them my wholehearted support and that of the General Assembly Military and Veteran Caucus.
I asked Rich where Northern Virginia Veterans go to ask for help? He replied, "Check the Virginia Department of Veterans Affairs website, the V3 website, or call me at home, 703-730-1380, and I'll find you the help you need. If I'm not there, Ruth (Rich's wife) will find me." You will find other ways to contact Delegate Anderson on his website.
Actually, this advice applies to all of the folks lucky enough to be in the 51st District, or anyone in Northern Virginia for that matter. He is the most approachable and accessible politician I have ever had the good luck to encounter. If you don't believe me, call him the next time you have an issue.
Just don't be surprised if he drives over to discuss your issue over a beer on your front porch. I discovered he really likes Shock Top Raspberry Wheat!
Recent Stories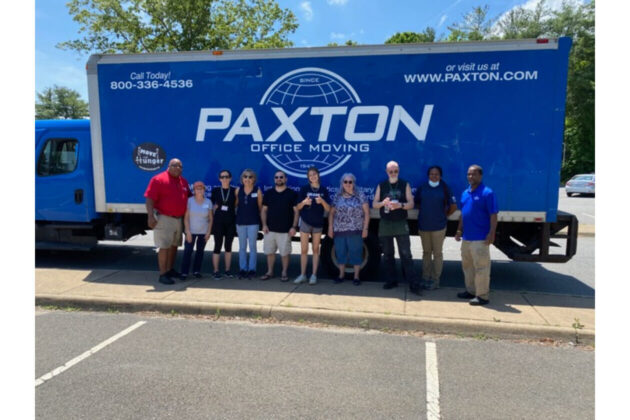 Every Sunday from May until November, the Dale City Farmer's Market offered to donate their leftover fresh produce to the North Virginia Food Rescue to help those struggling with hunger.
The Dale City Farmers Market has been serving its local community since 1987. It is one of the largest open-air markets in the area. Their first donation last May was over 3,300 lbs of produce. That single donation provided 2,825 meals to food insecure communities.
Since that time, they have completed 28 food donations totaling nearly 127,000 lbs taken to the food bank by Paxton Van Lines. This provided more than 105,800 fresh meals to those in need.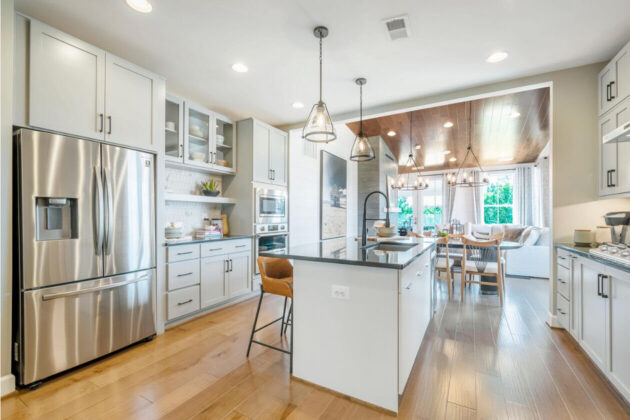 Miller & Smith announces Cascades at Embrey Mill, is now selling. The age qualified 55+ Active Adult community offers main level living with low- maintenance homes designed for homeowners to enjoy a carefree lifestyle in Stafford, Virginia, near Fredericksburg, Quantico and Washington, D.C. The villa style attached homes at Cascades at Embrey Mill are priced from the upper $400,000s. The Rainier plan is available with and without a walkout lower level delivering three to four bedrooms, two to three-and-a-half bathrooms and up to 2,800 square feet with a two-car front entry garage. The Rainier plan prioritizes space and flexibility via uninterrupted flow between rooms. Top wish list items such as a primary suite located on the main level, walk-in closets, and optional add-ons such as vaulted ceilings and zero entry primary showers attract prospective buyers. Other add-ons include a screened- in porch, patio and patio with screened-in porch. Buyers who need extra space can select a Rainier with a walkout lower-level plan. A community surrounded by a wealth of natural beauty, the Cascades at Embrey Mill offers residents 10 miles of trails and community gardens, pools, parks, a community café and multiple gathering spaces. An easy connection via I-95 to nearby national hotspots allows residents to live a universally fun and fulfilled life just minutes from home. Prospective buyers are encouraged to visit the newly decorated model home at 247 Smokebush Drive to see the Rainier model firsthand. Contact Debora Flora at 703-300-1333 for information.