By KIM HOSEN
Prince William Conservation Alliance Executive Director 
At the crack of dawn two days before Christmas, 40 volunteers fanned out across Nokesville and beyond to look for birds. While many were focused on last minute holiday shopping, Northern Virginia birders flocked together to count bird species and abundance as part of the annual Nokesville Christmas Bird Count.
This holiday tradition started in 1900 when concerns about declining bird populations were beginning to attract attention. Ornithologist Frank Chapman proposed counting and appreciating birds as an alternative to the annual Side Hunt, a competition to see who could shoot the most birds.
Now in its 113th year, the Christmas Bird Count is the largest and oldest citizen science event in the U.S. The National Audubon Society leads the effort, compiles data nationwide and makes the results available to all on their website. The data collected by volunteers is used by researchers, conservation biologists and others to study the long-term health and status of bird populations across North America.
In Northern Virginia, hundreds of people volunteer every year for one or more of five survey areas, which each cover a 15-mile diameter circle (113,000 acres).
The Nokesville Christmas Bird Count Circle, sponsored by Prince William Conservation Alliance, covers a diverse landscape at the edge of the Baltimore-Washington metropolitan area and captures the transition from coastal plain to piedmont ecosystems. It extends from the Prince William County landfill on Va. 234 to Nokesville, and from the Lunga Reservoir near Interstate 95 to Catlett in Fauquier County. The count circle includes portions of the Rural Crescent, Prince William Forest Park and large areas within Quantico Marine Corps Base.
Birders at this year's Nokesville Christmas Bird Count saw clear skies and calm winds, with morning temperatures ranging from 20 degrees in the morning to a high of nearly 50 degrees. Together volunteers identified 90 different species of birds and nearly 13,000 individuals.
Highlights of the day included American Tree Sparrows and a surprise showing of Evening Grosbeaks at the Foggy Bottom Wetland. Fourteen Northern Shovelers were visiting a private pond in Nokesville and two Screech Owls were spotted near Bristow Road.
At Quantico, there was a solitary Common Loon and Red-headed Woodpeckers, which were also seen at the Cedar Run Wetland Bank. Common Ravens were at the Cedar Run Wetland Bank and four Brewer's Blackbirds at a farm near Merrimac Farm Wildlife Management Area. In Fauquier County, birders were excited to see 32 Horned Lark and 12 Rusty Blackbirds.
Traditionally the Prince William County Landfill has the largest numbers of Bald Eagles and this year was no different. Birders counted 10 adults and 10 immature Bald Eagles, along with many gulls including 650 Ring-billed Gulls and three Great Black-backed Gulls.
European Starlings were by far the winner for the most individuals, with more than 2,300 included in the count. Canada Geese were also well represented, with more than 1,400 individuals, and we recorded more than 1,000 Ring-billed Gulls.
Species lists from previous Nokesville Circle counts are online here, where you can also find more information about this year's survey.
The Christmas Bird Count is a holiday tradition that is lots of fun and helpful to scientists seeking to protect bird diversity nationwide. Volunteers for the Nokesville survey meet midday at Merrimac Farm Wildlife Management Area for a hot lunch and to trade news about the morning's adventures before heading out to cover areas not surveyed in the morning.
Everyone is welcome, regardless of birding expertise. It's a great way to learn more about local wildlife and meet new friends.
[nggallery id=15]
Recent Stories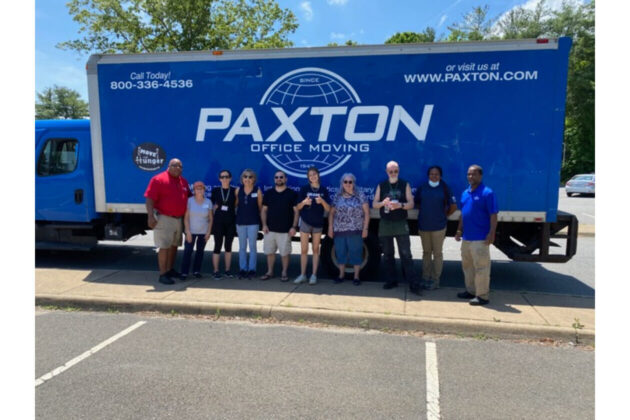 Every Sunday from May until November, the Dale City Farmer's Market offered to donate their leftover fresh produce to the North Virginia Food Rescue to help those struggling with hunger.
The Dale City Farmers Market has been serving its local community since 1987. It is one of the largest open-air markets in the area. Their first donation last May was over 3,300 lbs of produce. That single donation provided 2,825 meals to food insecure communities.
Since that time, they have completed 28 food donations totaling nearly 127,000 lbs taken to the food bank by Paxton Van Lines. This provided more than 105,800 fresh meals to those in need.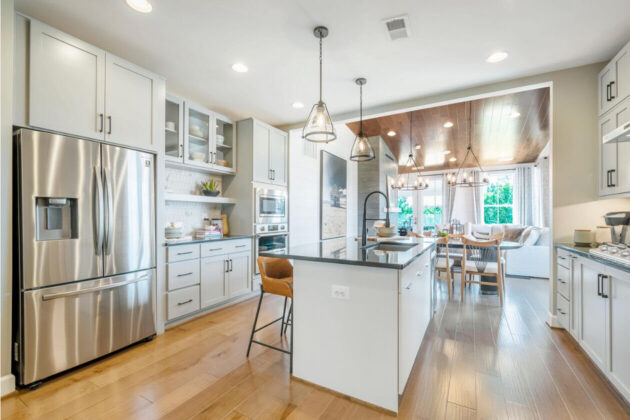 Miller & Smith announces Cascades at Embrey Mill, is now selling. The age qualified 55+ Active Adult community offers main level living with low- maintenance homes designed for homeowners to enjoy a carefree lifestyle in Stafford, Virginia, near Fredericksburg, Quantico and Washington, D.C. The villa style attached homes at Cascades at Embrey Mill are priced from the upper $400,000s. The Rainier plan is available with and without a walkout lower level delivering three to four bedrooms, two to three-and-a-half bathrooms and up to 2,800 square feet with a two-car front entry garage. The Rainier plan prioritizes space and flexibility via uninterrupted flow between rooms. Top wish list items such as a primary suite located on the main level, walk-in closets, and optional add-ons such as vaulted ceilings and zero entry primary showers attract prospective buyers. Other add-ons include a screened- in porch, patio and patio with screened-in porch. Buyers who need extra space can select a Rainier with a walkout lower-level plan. A community surrounded by a wealth of natural beauty, the Cascades at Embrey Mill offers residents 10 miles of trails and community gardens, pools, parks, a community café and multiple gathering spaces. An easy connection via I-95 to nearby national hotspots allows residents to live a universally fun and fulfilled life just minutes from home. Prospective buyers are encouraged to visit the newly decorated model home at 247 Smokebush Drive to see the Rainier model firsthand. Contact Debora Flora at 703-300-1333 for information.