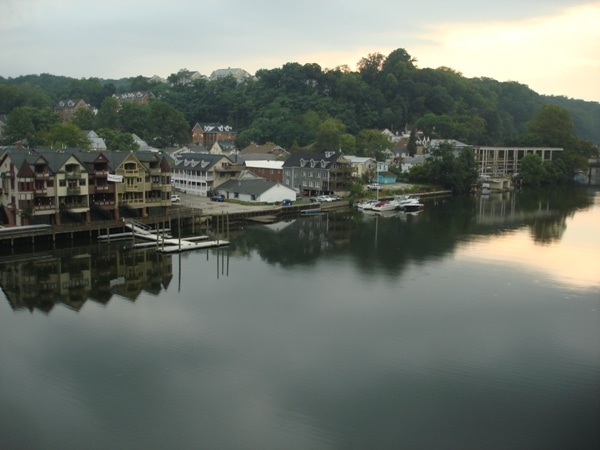 FIRST ON POTOMACLOCAL.COM 
By URIAH KISER
OCCOQUAN, Va. — The political spotlight is once again on Prince William County as the Fox News Network plans to broadcast from Occoquan Monday afternoon.
The evening news show, Special Report with Bret Baier, will broadcast live from the deck of Maddigan's Waterfront restaurant from 6 to 7 p.m. as part of their "counties that count" series that will examine Prince William as a political bellwether for Virginia.
Restaurant owner Cathy Maddigan said a producer visited her Occoquan riverside eatery and asked if they could use the deck for the Monday broadcast. Maddigan said she will learn more about the planned broadcast when she speaks with the show's producers Sunday afternoon, and the network has already advertised the show on their website.
All of this comes as a recent blog post on Not Larry Sabato noted voters in Prince William County have correctly chosen the winners of every national and statewide election since 2004 – the year when the county went red and put President George W. Bush in office for a second term. Prince William voters also sent Governors Timothy M. Kaine (D) and Robert F. McDonnell (R), and Lt. Gov. Bill Bolling (R) to Richmond.
The blog notes Prince William's Coles Magisterial District as being the bellwether for the county. Encompassing much of the midsection of the county of 400,000 residents, the Coles District stretches from Minnieville Road in Woodbridge to Manassas.
"The Coles District is a microcosm of Prince William County. It's a district, more so than any other district, it has a rich mix of urbanized areas, of purely classic suburban neighborhoods with quarter-acre lots, a lot of semi-rural areas similar to what we see in southern Virginia, and then some rural areas on the outside areas of the Rural Crescent," said Coles District Supervisor Marty Nohe.
And it's not just bloggers or TV shows that have the attention of the Coles District and Prince William County, so does the state's health department. Because of the cross section of residents in the district, the Virginia Department of Health with grant funding is studying the Coles district to determine trends in smoking and obesity, as well as other factors.
"The health department wanted to study the entire county but didn't have the staff or resources to look at all of it, it's just too big a piece of pie to eat all at once, so they decided to study the Coles District," said Nohe.
In June, First Lady Michelle Obama stopped at Moms Apple Pie in Occoquan on her way to a campaign event for her husband inDale City. 
Recent Stories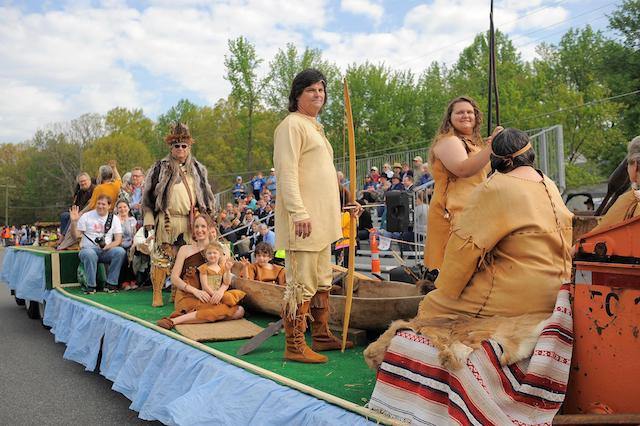 The Patawomeck Tribe of Virginia have sent a cease and desist letter to Rick and Jerilynn MacGregor in response to a letter entitled "Where is the Patawomeck Indian Tribe of Virginia Inc. Recognition Does Not Equal Legitimacy September 2022". The letter was sent to the tribe and the Stafford County Board of Supervisors in September 2022 questioning the legitimacy of the tribe claiming that there is no documentation supporting the Patawomeck as an indigenous tribe.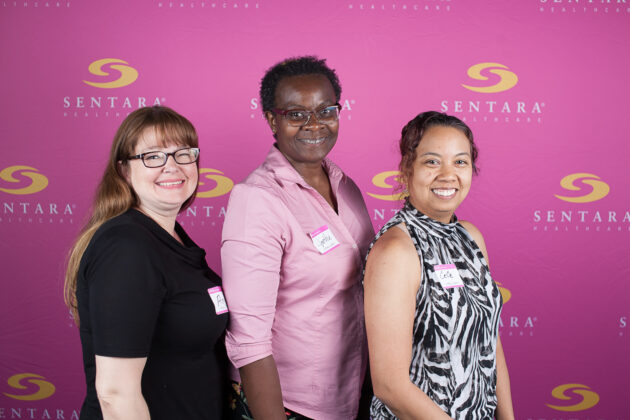 Join Sentara Northern Virginia Medical Center for Sentara Ladies Night Out on October 12, 2022 from 5-7:30 p.m.!
This in-person event held at Old Hickory Golf Club, 11921 Chanceford Drive, Woodbridge will include:Complimentary mini spa treatments, Delicious appetizers & desserts, Shopping with local vendors, Women's health Q&A panel with local physicians, FREE health screenings to check Blood Pressure, Cholesterol, A1C & Body Mass Index.
Cash bar available. First 100 guests to arrive will receive a complimentary gift bag.
$25 per person – advance online purchase (via Eventbrite link)$30 per person at the door. Click here to purchase tickets today. All proceeds benefit the Sentara Cancer Network Resource Center on the campus of Sentara Northern Virginia Medical Center in Woodbridge. This event is sponsored in part by Prince William Living, 97.1 WASH-FM and HOT 99.5.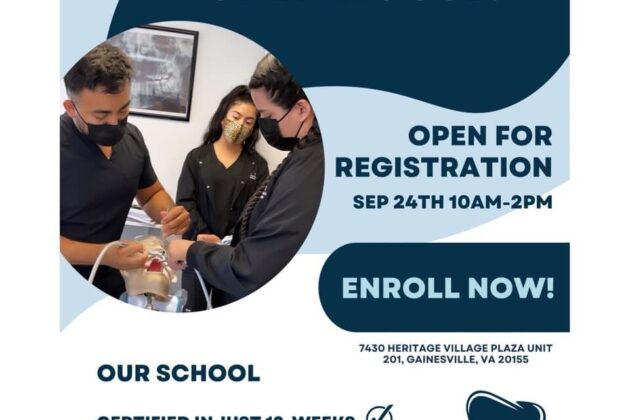 Interested in becoming a dental assistant? Join Advanced dental assistant training school located in Gainesville, VA.
Only school that guarantees everyone a job placement!
It's a Stafford Christmas tradition! Run with us on Saturday, December 10th on a 3-mile course along the rolling hills of Mine Road. Kids 12 and under can join the fun in the Reindeer Run! Costumes are always encouraged – we've seen
It's a Stafford Halloween tradition! Run or walk with us on Saturday, October 29th and take on Halloween Hill in the 5K! Kids 12 & under, you can run with your friends in the Monster Mile. Costumes are encouraged and prizes