By MICHAEL BODINE 
Capital News Service
RICHMOND, Va. – Thomas Haynesworth spent 27 years in prison on three felony charges before DNA testing proved he was innocent. He was exonerated last December, and the General Assembly compensated Haynesworth this spring for his wrongful incarceration.
Senate Bill 41, introduced by Sen. Henry Marsh III, D-Richmond, provides more than a $1 million in relief to Haynesworth. Is that sufficient compensation for an innocent man locked up for nearly three decades?
On April 4, Gov. Bob McDonnell signed SB 41, awarding Haynesworth $1,075,178 for his wrongful imprisonment.
"Now, as Mr. Haynesworth begins the next chapter in his life, it is morally right for Virginia to provide him with a means to financial security and the ability to move on with his future," McDonnell stated.
"This restitution will help ensure that Mr. Haynesworth is able to build upon his freedom and return to society in a successful way."
Virginia is one of more than two dozen states that have laws addressing compensation for wrongfully incarcerated individuals.
Formula Outlined in Virginia Law
In 2004, the General Assembly of Virginia passed legislation stating that a wrongfully convicted individual is entitled to the following compensation:
• 90 percent of the state's per capita personal income for every year spent incarcerated, up to 20 years.
• An initial lump sum equal to 20 percent of the individual's awarded compensation. The other 80 percent is to be used by the state treasurer to purchase a 25-year annuity.
• A transition assistance grant of $15,000 taken from the funds stated above. On top of that grant, the exonerated individual is eligible for up to $10,000 for tuition in the Virginia community college system.
The Innocence Project is a national nonprofit organization dedicated to exonerating wrongfully convicted prisoners through DNA testing. Nationwide, such testing has exonerated 289 individuals. The Innocence Project has played a substantial role in these cases.
DNA testing has exonerated 14 men in Virginia. All but two of them have been compensated.
Eight of Virginia's 14 exonerations occurred before the state adopted its 2004 compensation law.
Among the exonerated, four men had been sentenced to life in prison, nine had sentences of 20-50 years, and one was serving a death sentence.
Robert Hall was the post-conviction counsel for Earl Washington, the only Virginian to have been exonerated after serving time on death row. Washington was exonerated in 2000 and subsequently was provided relief through Virginia courts rather than through legislation.
"A number of exonerations are frequently in non-capital cases, [such as] exonerations in rape cases, where DNA revealed that the guy in prison was not the assailant," Hall said. "Based on the number of these exonerations, the Legislature decided it needed to do something."
The 2004 compensation statute was amended in 2010, to adjust the formula for inflation.
How Does Haynesworth's Compensation Compare?
SB 41 provides Haynesworth, 46, with more compensation than the law requires.
The per capita personal income in Virginia was $45,920 in 2011, according to the Bureau of Economic Analysis. If Haynesworth received 90 percent of that average income for the maximum of 20 years, his compensation would have amounted to about $800,000 before the transition assistance grant.
Marsh's bill originally proposed that amount. It was amended several times to reach the final sum of $1,075,178.
Haynesworth's compensation amounts to nearly $54,000 per year up to the 20-year limit set by Virginia law. When Haynesworth's appropriation is divided by 27 years – the actual duration of his incarceration – it works out to $39,800 per year of imprisonment. That is about $1,500 less than 90 percent of the per capita personal income in Virginia.
Rebecca Brown is the senior policy advocate for state affairs for the Innocence Project. She said the project finds Haynesworth's compensation suitable.
"We recommend a minimum of $50,000 per year plus social services, medical care, mental health care, educational assistance, immediate subsistence, etc.," Brown said. "Only about half of the DNA exonerees we have tracked have received any sort of compensation."
Haynesworth's compensation includes a payment of $100,910 to the Virginia Retirement System. This will provide him with an income stream of $1,516 once he reaches age 60 or starts receiving a retirement allowance from the VRS.
Attorney General Ken Cuccinelli helped Marsh and Sen. Donald McEachin, D-Richmond, incorporate that provision into the bill. McEachin co-sponsored SB 41.
Steve Northup is a lawyer in Richmond and the executive director of Virginians for Alternatives to the Death Penalty. He believes Haynesworth deserves more for his wrongful imprisonment.
"The problem is that Virginia's current system does not offer them fair compensation," Northup said. "Haynesworth did not get anywhere near the amount of money I think he should have gotten for having been wrongfully incarcerated for 27 years."
Haynesworth says he cannot truly be compensated for his decades in prison. But he is glad that others may learn from his ordeal.
"No amount of money can bring back the 27 years," Haynesworth told Richmond television station CBS 6. "Sometimes your situation has to be a stepping-stone for somebody else. I'm not bitter about the situation. I'm just happy with where I am in my life."
Virginia Inmates Who've Been Exonerated
Name Conviction Exoneration Compensation?
Marvin Anderson 1982 2002 Yes
Victor Burnette 1979 2009 Yes
Calvin Wayne Cunningham 1981 2011 Not Yet
Willie Davidson 1981 2005 Yes
Thomas Haynesworth 1984 2011 Just approved
Edward Honaker 1985 1994 Yes
Curtis Jasper Moore 1978 2008 No (Moore has died.)
Julius Ruffin 1982 2003 Yes
Walter Snyder 1986 1993 Yes
Phillip Leon Thurman 1985 2005 Yes
David Vasquez 1985 1989 Yes
Earl Washington 1984 2000 Yes
Troy Webb 1989 1996 Yes
Arthur Lee Whitfield 1982 2004 Yes
Source: The Innocence Project
Recent Stories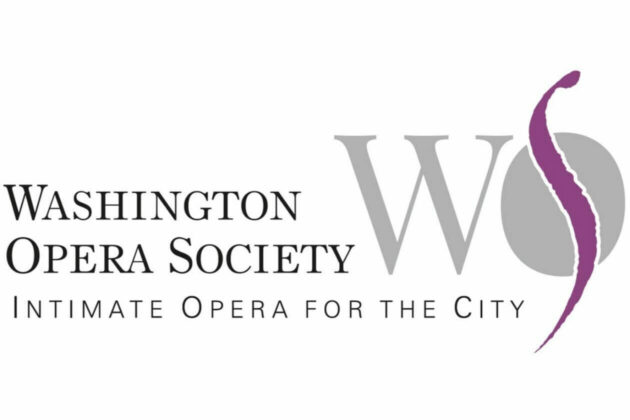 You are cordially invited to the Embassy of Austria for a thrilling evening with Mozart. What a better way to spend Christmas and Hannukah! Our full orchestra and lead singers, some of whom sing at the Met, will appeal to teens as they begin their journey to the classics! We expect to be sold out soon…..Get your tickets now!
Under the Gracious Patronage of H.E. Petra Schneebauer, Ambassador of Austria
~
Julien Benichou, Conductor