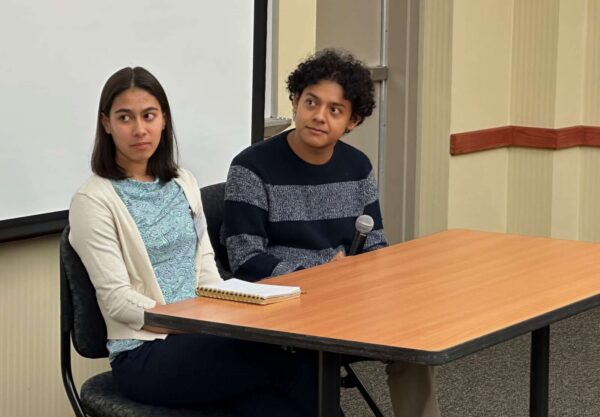 Two student interns spoke to a group of Fredericksburg-area business owners about what they've learned in the workplace and how interning enriches their overall education.
Mailynn Nguyen, 17, intern for the Fredericksburg Regional Chamber of Commerce, helping the organization with marketing efforts. The Stafford County Public Schools student is studying data science.
During her time at the chamber of commerce, she contacted multiple businesses via email and compiled their information in a database to help the organization promote future events.
Nguyen encouraged the business owners in the room to consider providing paid and unpaid internship opportunities, as internships provide the experience they might otherwise not receive in the classroom. "If we're [students] going to seek an internship, we're going to do our very best," said Nguyen, whose part of the county school division's work-based learning program, which helps to place students with businesses (including two interns here at PLN).
Germanna Community College student Jorge Mensilla, 19, is interning at Fredericksburg Regional Transit, also known as FXBG Go, helping to market the regional bus system to new riders.
Mensilla grew up riding city buses to school in Alexandria before moving to the Fredericksburg area. He's the only person in his office who can speak Spanish, a valuable skill in attracting the region's growing Hispanic population to the bus.
"The pandemic wasn't the best way to end one of my final years in high school, so getting this internship helped me bounce back," said Mensilla, who focused on improving the organization's social media presence.
Both students said interns are ready, willing to learn, and eager to help.
"I wish my boss would have given me more direction at the beginning of the internship," said Mensilla. "If your social media stinks, tell me, and I'll fix that, and I have."
The Fredericksburg Regional Chamber of Commerce organized the panel discussion on Thursday, January 19, 2023, at Germanna Community College Fredericksburg-area Campus in Spotsylvania County. The forum aimed to educate business owners about how to formulate successful internship programs and discuss what is expected of the intern and business.
Overall, an internship is meant to provide a learning opportunity for the student but is not a guarantee of future employment. However, business owners say they've hired multiple interns because they've been able to train them in the company's preferred methods.
It comes ahead of the regional intern expo at the Fredericksburg Expo Center on Tuesday, February 14, 2023. More than 500 students from the region's public schools and colleges will attend, looking for internship opportunities.
It's the chamber of commerce's second year hosting the event. This year, the event theme is "will you be my intern?" due to the event happening on Valentine's Day.
The chamber of commerce continues to recruit businesses that want to participate.
Recent Stories
On February 3, 2023, the Stafford County Health Department confirmed that a gray and white colored, tabby cat collected on Jan 30, 2023 from the 400 block of Widewater Road in Stafford County was positive for rabies.
Tim Hughes, an environmental specialist with the Prince William County Public Works Department, recently accepted a Project of the Year Award from the American Public Works Association Mid-Atlantic Chapter.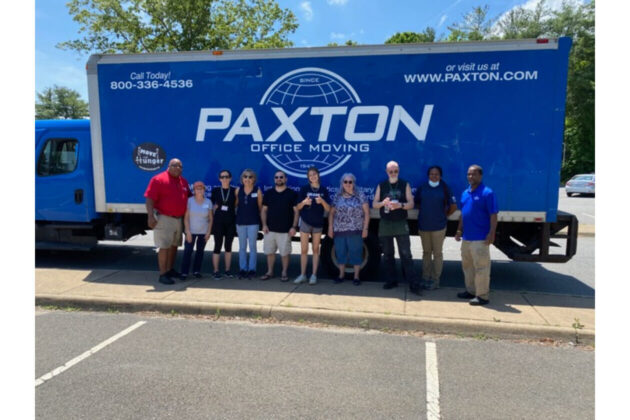 Every Sunday from May until November, the Dale City Farmer's Market offered to donate their leftover fresh produce to the North Virginia Food Rescue to help those struggling with hunger.
The Dale City Farmers Market has been serving its local community since 1987. It is one of the largest open-air markets in the area. Their first donation last May was over 3,300 lbs of produce. That single donation provided 2,825 meals to food insecure communities.
Since that time, they have completed 28 food donations totaling nearly 127,000 lbs taken to the food bank by Paxton Van Lines. This provided more than 105,800 fresh meals to those in need.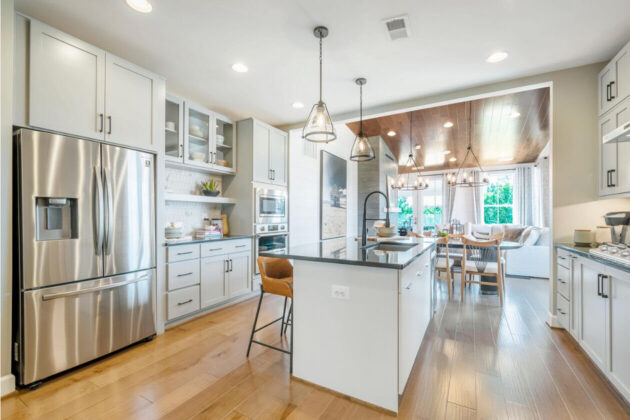 Miller & Smith announces Cascades at Embrey Mill, is now selling. The age qualified 55+ Active Adult community offers main level living with low- maintenance homes designed for homeowners to enjoy a carefree lifestyle in Stafford, Virginia, near Fredericksburg, Quantico and Washington, D.C. The villa style attached homes at Cascades at Embrey Mill are priced from the upper $400,000s. The Rainier plan is available with and without a walkout lower level delivering three to four bedrooms, two to three-and-a-half bathrooms and up to 2,800 square feet with a two-car front entry garage. The Rainier plan prioritizes space and flexibility via uninterrupted flow between rooms. Top wish list items such as a primary suite located on the main level, walk-in closets, and optional add-ons such as vaulted ceilings and zero entry primary showers attract prospective buyers. Other add-ons include a screened- in porch, patio and patio with screened-in porch. Buyers who need extra space can select a Rainier with a walkout lower-level plan. A community surrounded by a wealth of natural beauty, the Cascades at Embrey Mill offers residents 10 miles of trails and community gardens, pools, parks, a community café and multiple gathering spaces. An easy connection via I-95 to nearby national hotspots allows residents to live a universally fun and fulfilled life just minutes from home. Prospective buyers are encouraged to visit the newly decorated model home at 247 Smokebush Drive to see the Rainier model firsthand. Contact Debora Flora at 703-300-1333 for information.