Updated 4 p.m. — Nearly 700 students were absent today from classes at Stafford High School.
School officials say may students tested positive for influenza, and reported gastrointestinal issues. The latter may be due to a separate illness, said school division spokeswoman Sandra Osborn.
After-school activities like clubs, test makeups, and practices at the school could resume tomorrow, Thursday, October 25, 2022. All sports matches won't resume until Thursday, October 27, 2022 to help contain the spread, added Osborn.
Both the school division and the Virginia Department of Health are working on the case. Last week, 1,000 students stayed home sick from school, prompting custodial staff to perform a deep clean of the campus.
Here's the full statement from the school division:
A deep cleaning and disinfecting was performed last week and we will continue to clean vigorously each day until attendance returns to normal. We have investigated the water fountains and meals service, and do not believe there is a connection between either of those services and these illnesses.

Working with the Virginia Department of Health and the Rappahannock Area Health Department, we have identified that a number of students have tested positive for influenza. We are also seeing a pattern of gastrointestinal symptoms, which may be due to the flu or may be a separate illness. We will continue to investigate and follow the guidance of our health departments. At this time, the VDH recommends keeping our schools open and continuing our mitigation measures.

This morning, there were approximately 670 students absent. At this time, the VDH recommends keeping our schools open and continuing our mitigation measures. At the advice of the health department, we are canceling all after school sports and activities through Tuesday at Stafford High School only. This will help contain the spread of the illness to visiting schools. Our travel students are encouraged to follow strict mitigation strategies when coming to or from Stafford High School. We will re-evaluate activities later this week.
Recent Stories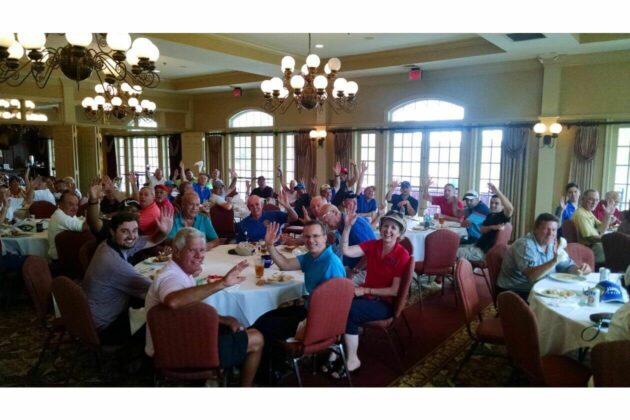 The Woodbridge Rotary Club is holding
its 19th Annual Devaney-O'Hop Charity Golf Tournament at Old Hickory
Golf Course on June 16, 2023.
Registration begins at 7:30 AM with a shotgun start at 8:30 AM. This Captain's Choice format event is to
raise funds for the various charities, both local and global, that the club
annually supports. Locally, Woodbridge
Rotary supports ACTS, ARC of Greater Prince William and others. On a global scale they support Rotary
International's fight to end polio and disaster relief for ShelterBox (ShelterBox USA – Disaster relief NGO
provides emergency shelter).
The tournament was created to honor
two past club presidents. Both Joe Devaney and Bill O'Hop had among other things, 2
things in common. They were each other's best friends and they both loved
golf! According to the tournament chair, Mark Worrilow, both were
longtime Rotarians and pillars of the community and club. Mark stated that he is looking for golfers,
sponsors and donations of door prizes to be presented at the banquet following
the tournament.
If interested
please contact Mark Worrilow ([email protected]) or us the following link to sign up: https://Devaney-Ohop-19th.eventbrite.com.