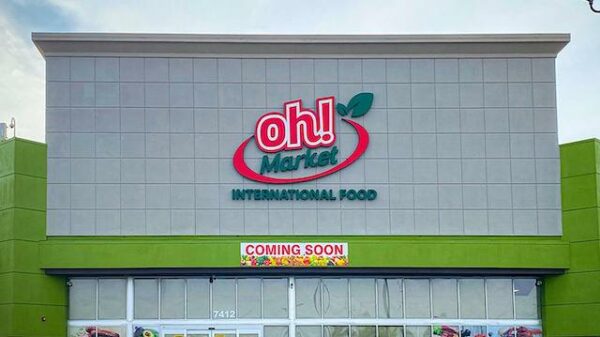 Oh! Market near Manassas recently opened their mini-food court with take-out options for sushi, Korean cuisine and Mexican-fusion dishes. K-Bop, Wasabiko and Taco-Chinoz are food court vendors specific to Oh! Market.
Oh! Market stocks a variety of international grocery items from many cultures, like the Caribbean, Europe, Africa, Mexico, Central and South America, Southeast Asia, India, the Middle East and more. The food court normally has dine-in options, but due to COVID will only take out.
"Our mini food court gives our customers a taste of some the international flavor to our market," said Sean Oh, general manager of Oh! Market International Food of Manassas, Va.
K-Bop serves traditional Korean cuisine, sushi is served from Wasabiko, and Mexican-fusion dishes are created by Taco-Chinoz.
Oh! Market also features a fish market, that's housed in a connected, expansive, walk-in space where customers can watch seafood preparation. Some of Oh! Market's specialty grocery items include: fresh roe (caviar from a variety of fish), Russian sausages and bologna, preserves and jams from Azerbaijan, Italian mascarpone, international beers and wines from regions like Korea, South America, and the Caribbean, as well as bread and cheeses from around the world.
Oh! Market is a family-owned business, founded by veteran international grocer, Man Oh. Oh began working in the international food industry more than 30 years ago in Maryland, and opened an international food market in Winchester in 2011. Oh specializes in providing unique, authentic foods for Asian and Hispanic communities.
The market is open from 8 a.m. to 9 p.m.. every day. Face masks are mandatory and social distancing is designated throughout the store.
Oh! Market is located at 7412 Stream Walk Lane near Manassas.