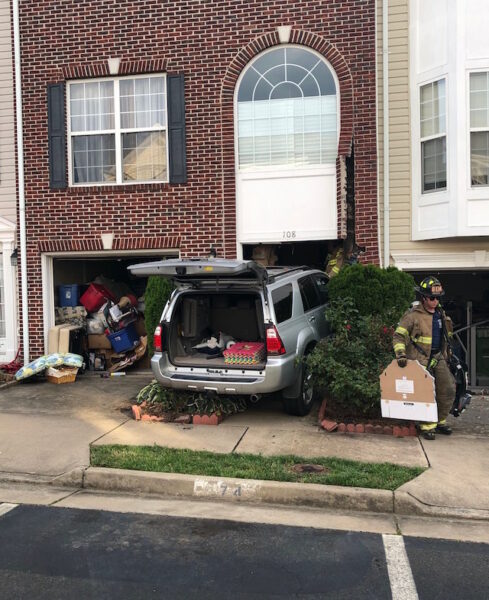 STAFFORD COUNTY — An SUV plowed into a townhouse Thursday afternoon.
Stafford County fire and rescue crews were called at 6:59 p.m. to the 100 block of Tamar Creek Lane off Route 1, about a mile north of the county courthouse.
An SUV had crashed through the front door of a middle-row townhouse and also damaged the house next door.
The two damaged homes share a load bearing wall.
The driver was the only occupant of the vehicle and was pulled out through the rear of the SUV with help from neighbors before rescue crews arrived, said Stafford County Fire and Rescue Chief Joseph Cardello.
He was taken to a local hospital with injuries that did not appear to be life-threatening, said Cardello.
A gas crew was called to the scene to shut off service to the homes. After 90 minutes, fire crews wrapped up their work and turned the home back over to the homeowners.
We don't know what caused the crash. There's no word yet on any charges for the driver.
We'll update this post if we learn new information.
Photo: Stafford County Fire and Rescue Department
Recent Stories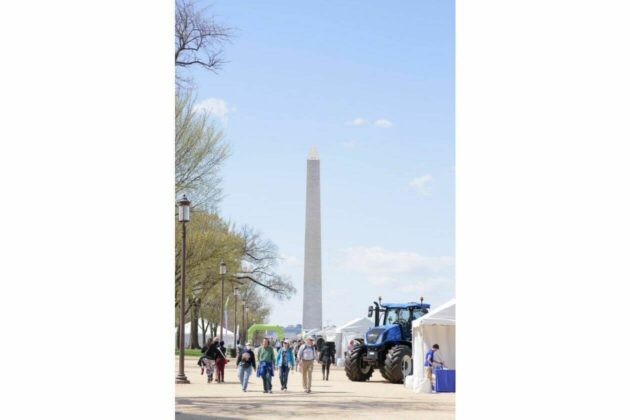 From Sunday, May 14 through Tuesday, May 16, the Association of Equipment Manufacturers (AEM) will be on the National Mall to host the Celebration of Construction on the National Mall from 9:00am – 5:00pm with construction equipment and technology on display for the public to experience.
The event will span the National Mall from 9th to 14th Streets NW. This free public event is a unique opportunity for families with young children and anyone who wants to see the equipment building the world's infrastructure. From excavators to bulldozers to paving equipment – it'll be a fun event for everyone!
Visit the link here to learn more details about the event.