Corey Stewart regularly makes a good political showing in Prince William County.
When he won a 2015 bid to keep his seat as County Board Chairman, At-large, the Republican beat his Democratic opponent winning 57% of the vote. He not only did well in the county's more conservative western precincts, but he also did well in mid-county precincts like Coles, Penn, Marshall, Hylton, and Spriggs.
On the county's heavily Democratic-leaning eastern side, the voters in the Occoquan District who originally voted him as their district supervisor in 2006 overwhelmingly voted for him again in 2015, as the Republican won every precinct in the Occoquan District except York.
Current Occoquan District Supervisor Ruth Anderson, a Republican, also won her campaign that year running against former Occoquan Mayor Earnie Porta, a Democrat, who carried name recognition not only from his time in office but his involvement in non-profit groups and the chamber of commerce. At the time, local political pundits said Anderson, a political newcomer, was able to ride Stewart's coattails in the Occoquan District as voters cast ballots down party lines.
Stewart on Tuesday night lost his Primary Election bid to be Virginia's next Republican gubernatorial candidate to Ed Gillespie by just over one percent. It was the second time Stewart sought higher state office following a losing 2013 bid to be Virginia Lt. Governor.
Stewart, however, won Prince William County on Tuesday with over 60% of the vote. In the cities of Manassas and Manassas Park, Stewart also won 55% and 61% of the vote, respectively. Stewart's 10,267 votes he won in Prince William represents about 2% of the county's electorate.
With the primary campaign behind him, and both parties talking about unifying behind the winning candidates, Stewart on June 20 will head back to the Prince William County Board of Supervisors to once again sit on his perch as the top politician in the county. There he'll once again take up issues like a controversial power line threatening to cut through properties if built for an Amazon-owned data center in Haymarket.
"My hope is that Corey sees this strong result in the county as people want him to continue doing a good job as Chairman," said Coles District Supervisor Marty Nohe.
Stewart has been Chairman since 2007. He's been outspoken on multiple local issues, including a crackdown on illegal immigrants in the county.
His campaign for governor was no different. He called out those who want to remove statues honoring Confederate Generals in public parks in the state and promised to keep his tough stance on illegal immigrants while in elected to governor's office in Richmond.
Stewart could not be reached for comment for this story. On Tuesday night, he vowed to continue his conservative march across the state and never made a concession speech. The following night, his campaign released a statement referencing Ed Gillespie, the man who beat him.
"I hope Ed will support our conservative, Republican platform by supporting President Trump's agenda, working to protect Virginia's proud history, enforcing the laws on the books, and ending illegal immigration," he stated. "Virginia needs a fighter. I will be that fighter."
Stewart served as the top Virginia spokesman during Donald Trump's 2016 campaign, and during his gubernatorial run, this year had protesters knocking on his door in Prince William County crying foul after he vowed to deport illegal aliens charged with committing a crime. In Southwest Virginia, Stewart picked up the cause of waving the Confederate Battle Flag, calling it heritage, not hate.
"I grew disappointed in Corey's style in the campaign, and it reached a point where I didn't like where he was going to take the state in the next four years," said Brentsville District Supervisor Jeanine Lawson. "We need to have a discussion about historic preservation, but his campaign became focused on Confederate flag, and that became too uncomfortable for too many in Virginia."
In April, Lawson, Nohe, Anderson, and Gainesville District Supervisor Peter Candland all endorsed Gillespie. At the same time, Prince William Sheriff Glendell Hill pulled his endorsement for Stewart because of his focus on the Confederate Battle Flag and threw his political weight behind Gillespie.
Afterward, Nohe said the relationship between Stewart and himself changed. He noted the two shared disagreements on the county's annual budget prior to his endorsement of Gillespie.
While there have been few regular meetings of the Board of Supervisors this spring, Nohe said the two have found common ground issues like opposing the proposed route of the Haymarket power line. Both men support a hybrid design not favored by state officials that would have half of the line run above ground, and the second half buried. The hybrid power line route is favored by the entire Board.
With the Primary Election behind them and calls for party unity being made, can the Board of Supervisors once again unify itself?
"Time will tell," said Lawson. "I'd like to think that's we'll rise above it because we have a job to do. Corey demonstrated that in Board meetings after the Gillespie endorsement, demonstrating politics remain at the door."
Party leaders say now is the time for Republicans throughout Virginia to prepare for the November election and to unify behind the state's winning GOP candidates.
"Chairman Stewart was elected to a four-year term by the citizens in 2015, and we look forward to him serving the county. Our state has real challenges with jobs, stagnant incomes, transportation, education, taxes, and many other issues. Ed, Jill [Vogel] and John [Adams] are the candidates who will fight hard to improve the lives of all Virginians," said Prince William County GOP Chairman Dottie Miller.
Recent Stories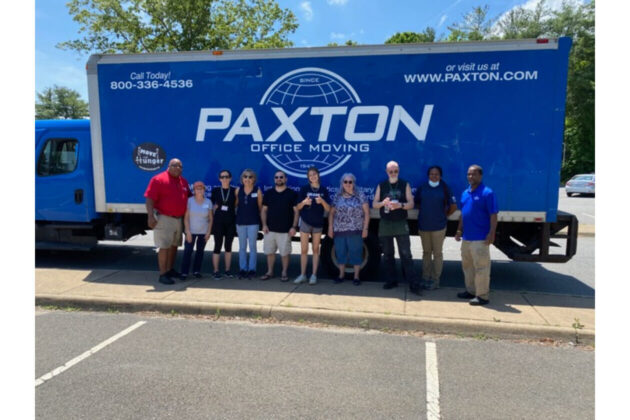 Every Sunday from May until November, the Dale City Farmer's Market offered to donate their leftover fresh produce to the North Virginia Food Rescue to help those struggling with hunger.
The Dale City Farmers Market has been serving its local community since 1987. It is one of the largest open-air markets in the area. Their first donation last May was over 3,300 lbs of produce. That single donation provided 2,825 meals to food insecure communities.
Since that time, they have completed 28 food donations totaling nearly 127,000 lbs taken to the food bank by Paxton Van Lines. This provided more than 105,800 fresh meals to those in need.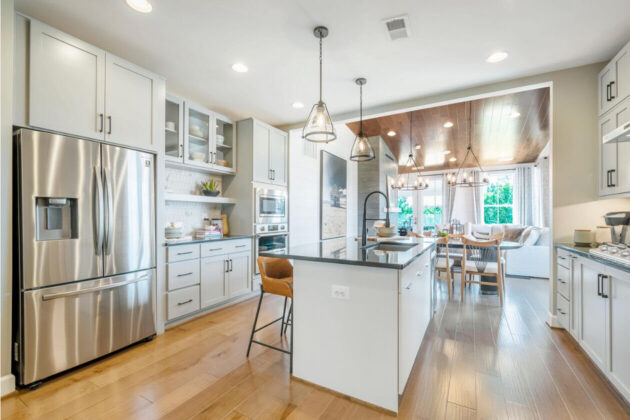 Miller & Smith announces Cascades at Embrey Mill, is now selling. The age qualified 55+ Active Adult community offers main level living with low- maintenance homes designed for homeowners to enjoy a carefree lifestyle in Stafford, Virginia, near Fredericksburg, Quantico and Washington, D.C. The villa style attached homes at Cascades at Embrey Mill are priced from the upper $400,000s. The Rainier plan is available with and without a walkout lower level delivering three to four bedrooms, two to three-and-a-half bathrooms and up to 2,800 square feet with a two-car front entry garage. The Rainier plan prioritizes space and flexibility via uninterrupted flow between rooms. Top wish list items such as a primary suite located on the main level, walk-in closets, and optional add-ons such as vaulted ceilings and zero entry primary showers attract prospective buyers. Other add-ons include a screened- in porch, patio and patio with screened-in porch. Buyers who need extra space can select a Rainier with a walkout lower-level plan. A community surrounded by a wealth of natural beauty, the Cascades at Embrey Mill offers residents 10 miles of trails and community gardens, pools, parks, a community café and multiple gathering spaces. An easy connection via I-95 to nearby national hotspots allows residents to live a universally fun and fulfilled life just minutes from home. Prospective buyers are encouraged to visit the newly decorated model home at 247 Smokebush Drive to see the Rainier model firsthand. Contact Debora Flora at 703-300-1333 for information.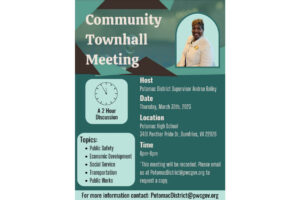 Potomac District community town hall-County officials and Supervisor Bailey will give important updates regarding the happenings in the district relative to transportation, social services, planning, and future projects.
Calling all serious runners, occasional joggers, and weekend walkers of all levels! Participate in the 31st Annual Van Metre 5K Run supporting Children's National Hospital–the event that goes a long way!
Date: Saturday, April 29, 2023
Time: 8:30AM
Location: Broadlands