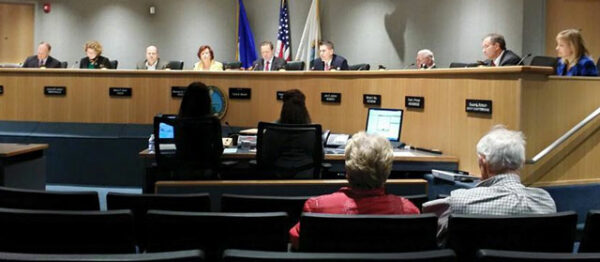 Prince William County urges parking decks over commuter parking lots 
Jeanie Heflin will sleep a bit better tonight knowing local officials don't want to see the demise of her farm.
Now she and her husband wait to see what the Commonwealth Transportation Board does — the group in Richmond that could decide to turn her 80-year-old farm in Haymarket into a commuter lot to serve Interstate 66.
"It would destroy our farm," said Heflin. "The parking lot would cut across the middle of our land, and would couldn't graze cow in the parking lot."
The Prince Wiliam County Board of Supervisors held a special meeting this morning to draft a resolution to oppose the commuter lot being located on the Heflin Farm, located on Antioch Road. The resolution will be sent to the Virginia Department of Transportation — they agency that notified the Helfin's they wanted to take a portion of their property by eminent domain.
The Commonwealth Transportation Board meets tomorrow, October 27, where they will review the resolution.
If built, the commuter parking lot would be one of several new improvements to I-66 outside the Capital Beltway, from Route 15 in Haymarket to I-495 near Tysons Corner. Two new toll lanes are planned, along with new commuter bus service, and new and expanded park and ride lots.
Prince William County transportation officials say they have urged VDOT to built parking strucutres instead of commuter lots. As the land in the county has gone up in value, the county stands to lose more in tax revenue if that land is used for a single commuter lot, they said.
A parking structure costs nearly double what it would cost to build a commuter lot – between $15 and $20 per space. But a parking deck would lead to better, more urban development in a given area, they add.
A portion of Heathcote Boulevard in Haymarket would be extended to Antioch Road as part of the VDOT commuter lot plan. The extension of the four-lane road would better serve users of the commuter lot, as well as provide direct access to Novant Haymarket Medical Center, county transportation officials said.
The Heathcote extension was removed from the county's long-range plans by the Board of Supervisors. Only recently did VDOT put the road project back on the books to the surprise of residents.
"How did this end up on a map that no one had seen," asked Elena Schlossberg, a Prince William County resident.
Heflin met with VDOT officials at her property Oct. 23. She said the meeting went well, and that officials told her the agency tried to locate the proposed commuter lot on two other properties in the area, but the landowners opposed.
Heflin said VDOT identified her property for the emindent domain in June but said she didn't find out until Sept. 2.
"To want to take our property and not tell us up front… it's illegal…it's offensive," said Heflin.
VDOT continues to look at all of their options in the corridor, and no final decision as to where the commuter lot will be located has been made, spokeswoman Michelle Holland told Potomac Local on Oct. 22.
Recent Stories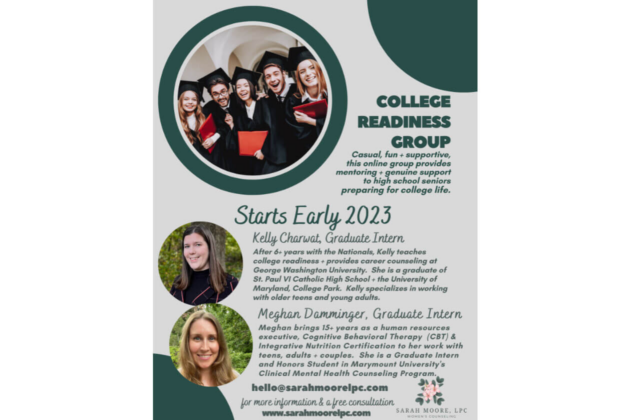 High School Senior Anxious about College Life? Our amazing graduate interns, Meghan Damminger and Kelly Charwat are starting an affordable College Readiness group in early 2023. Working out day and time. Please email [email protected] to set up a free consultation after the Thanksgiving holiday. And yes, Meghan and Kelly have a few openings for individual clients as well. Their rate is $45 per session. [www.sarahmoorelpc.com](http://www.sarahmoorelpc.com/?fbclid=IwAR3ZlfQnSLVRCc78HbTZutDYZErTctC_5pl- zt4eo_wjQo1gF6uHS–k32g).