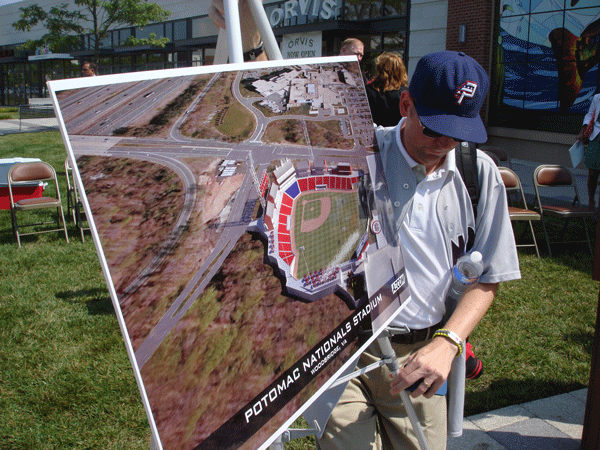 WOODBRIDGE, Va. — While a new Potomac Nationals stadium may not be official – leaders in Prince William County are moving ahead with plans to build a parking garage for the planned structure.
A request for $5 million from Virginia's Transportation Partnership Opportunity Fund is expected to be approved today by the Prince William County Board of Supervisors. With this money, construction of a 1,250-space parking garage could begin, and those spaces would serve shoppers at Potomac Town Center at Stonebridge – home to Wegmans grocery store — Potomac Nationals game time fans, and commuters who would park during the day and leave before games begin, officials said.
When the project was announced earlier this year, Virginia Transportation Secretary Sean Connaughton said the state would fund a portion of the construction costs because the garage would benefit commuters. In total, the project costs amount to $15 million, according to county documents. 
No deal between Prince William County's minor league baseball team and county officials has been announced, but Potomac Nationals owner Art Silber earlier this year said he is ready to "write a check" and move forward with plans to build a new 6,000-seat stadium complete with restaurants and other amenities found at newer ballparks – a far cry from their current home at Pfitzner Stadium off Prince William Parkway Woodbridge.
A big part of the puzzle for who a new stadium is how it would affect traffic in the area where it will be built – specifically along Optiz Boulevard and Neabsco Mills Road, between Sentara Northern Virginia Medical Center and a Wegman's grocery store. This is a mixed-use area with retail shopping, residential homes, and it's frequented by emergency vehicles traveling in and out of the hospital here.
The developer of the Stonebridge property, Roadside Development, and state transportation officials are working on a traffic impact analysis study that would show just how many cars the new stadium would bring the roads.
During a public meeting earlier this year, team owner Silber told concerned residents he does his part to help alleviate traffic congestion by scheduling games around rush-hour traffic, with start times at 7 p.m. weekdays and at 2 p.m. on weekends.
The segment of Prince William Parkway between Hoadly and Old Bridge roads – the segment that carries traffic to Pfitzner Stadium – carried 48,000 vehicles a day in 2011, according to the Virginia Department of Transportation.
Recent Stories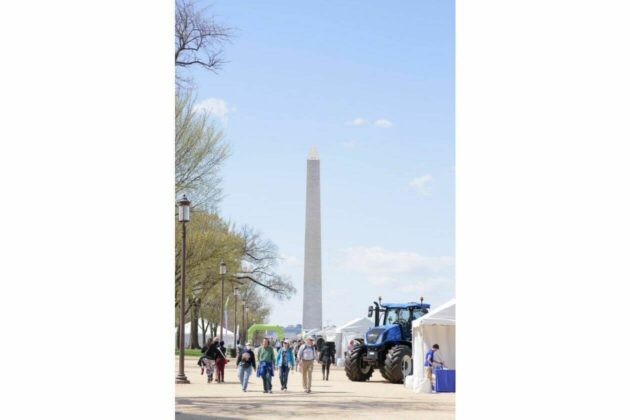 From Sunday, May 14 through Tuesday, May 16, the Association of Equipment Manufacturers (AEM) will be on the National Mall to host the Celebration of Construction on the National Mall from 9:00am – 5:00pm with construction equipment and technology on display for the public to experience.
The event will span the National Mall from 9th to 14th Streets NW. This free public event is a unique opportunity for families with young children and anyone who wants to see the equipment building the world's infrastructure. From excavators to bulldozers to paving equipment – it'll be a fun event for everyone!
Visit the link here to learn more details about the event.