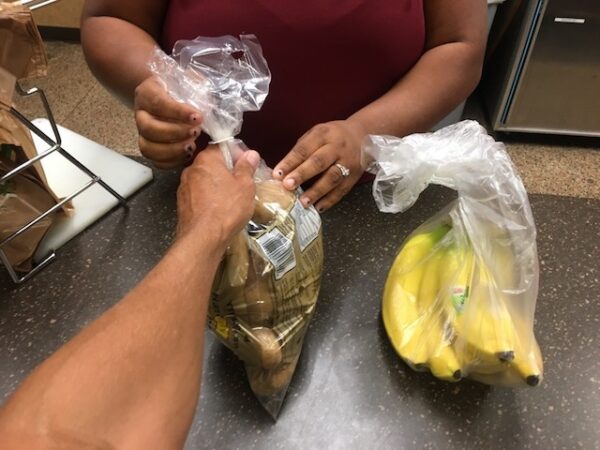 DUMFRIES — Have unused fresh food? Tap the app.
Prince William County Food Rescue is a new effort underway in the region to pair caterers, restaurants, and grocery stores with food pantries to deliver more fresh produce and dairy items to those who need them most.
The non-profit matches people with unused food to food pantries in Prince William County, Manassas, and Manassas Park. Donors are encouraged to go to the organization's website to notify the organization there's food available.
That start's the food rescue process, said program director Aaron Tolson. Then, volunteer driver using the Prince William Food Rescue App is alerted to the food rescue and then are routed to pick up the food.
The average food rescue driver travels about five miles, for about 30 minutes at a time, said Tolson.
The organization's top mission is to reduce hunger, which Tolson calls "food insecurity," which afflicts one in seven area residents, he said. The percentage of free or reduced lunches distributed in the county school division is about five points higher than the state 40% average, he added.
In addition to restaurants, gas stations like WaWa and Sheetz, as well as farmers markets in the area have participated. So far, the organization has rescued 1,200 pounds of food from the landfill and has a goal of keeping two million pounds of food from entering the landfill by its third year in operation and reducing food insecurity in the region by 25%.
Two other people are working with Tolson on the Prince William Food Rescue Project. It's Tolson's brainchild, something he was launching a year ago before taking on his current full-time role working as a marketing director for ACTS.
Recent Stories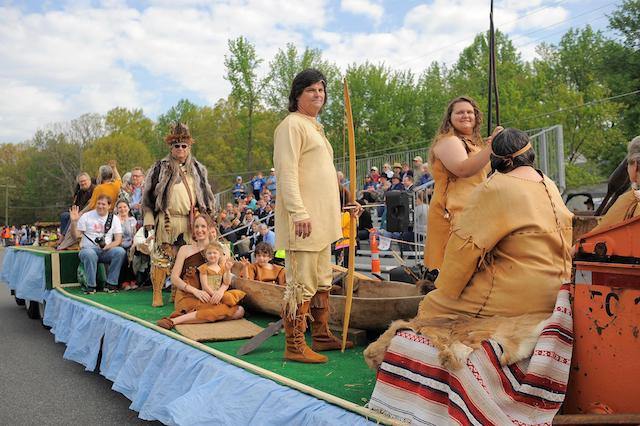 The Patawomeck Tribe of Virginia have sent a cease and desist letter to Rick and Jerilynn MacGregor in response to a letter entitled "Where is the Patawomeck Indian Tribe of Virginia Inc. Recognition Does Not Equal Legitimacy September 2022". The letter was sent to the tribe and the Stafford County Board of Supervisors in September 2022 questioning the legitimacy of the tribe claiming that there is no documentation supporting the Patawomeck as an indigenous tribe.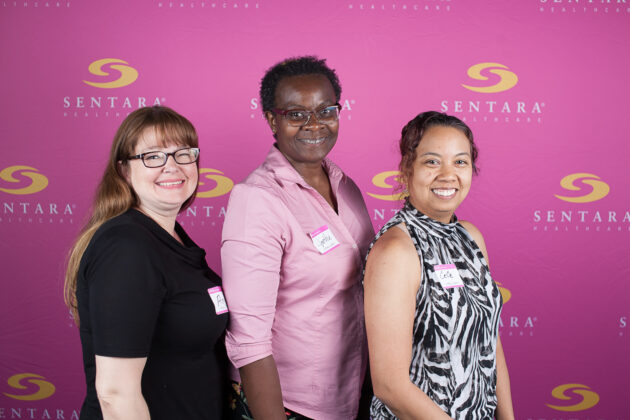 Join Sentara Northern Virginia Medical Center for Sentara Ladies Night Out on October 12, 2022 from 5-7:30 p.m.!
This in-person event held at Old Hickory Golf Club, 11921 Chanceford Drive, Woodbridge will include:Complimentary mini spa treatments, Delicious appetizers & desserts, Shopping with local vendors, Women's health Q&A panel with local physicians, FREE health screenings to check Blood Pressure, Cholesterol, A1C & Body Mass Index.
Cash bar available. First 100 guests to arrive will receive a complimentary gift bag.
$25 per person – advance online purchase (via Eventbrite link)$30 per person at the door. Click here to purchase tickets today. All proceeds benefit the Sentara Cancer Network Resource Center on the campus of Sentara Northern Virginia Medical Center in Woodbridge. This event is sponsored in part by Prince William Living, 97.1 WASH-FM and HOT 99.5.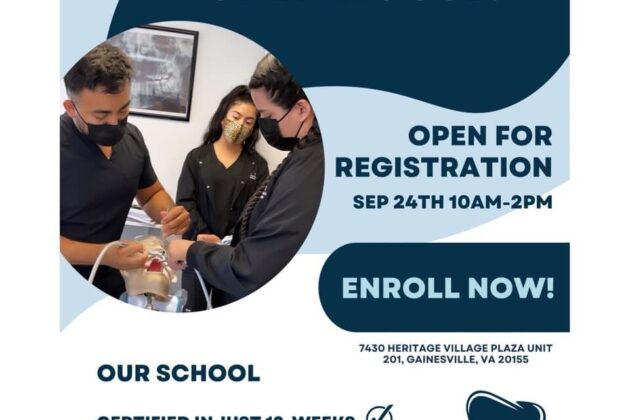 Interested in becoming a dental assistant? Join Advanced dental assistant training school located in Gainesville, VA.
Only school that guarantees everyone a job placement!
It's a Stafford Christmas tradition! Run with us on Saturday, December 10th on a 3-mile course along the rolling hills of Mine Road. Kids 12 and under can join the fun in the Reindeer Run! Costumes are always encouraged – we've seen
It's a Stafford Halloween tradition! Run or walk with us on Saturday, October 29th and take on Halloween Hill in the 5K! Kids 12 & under, you can run with your friends in the Monster Mile. Costumes are encouraged and prizes