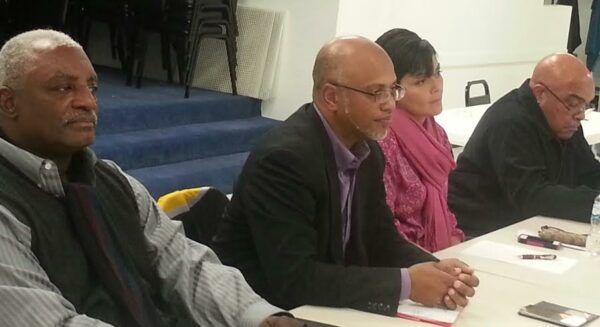 On December 11th, members of our community gathered at the Dumfries-Triangle Rescue Squad for "A Community Conversation."
In light of the Grand Jury decisions in the cases involving Michael Brown and Eric Garner, members of the community gathered to discuss ethnic relations in Prince William County, and how citizens can become more involved in civic engagement opportunities in our communities.
The panel for the Community Conversation included Mr. Willie Toney – Vice Mayor of the Town of Dumfries, Pastor Keith Savage – of First Baptist Church of Manassas and Virginians Organized for Interfaith Community Engagement (V.O.I.C.E.), Ms. Hala Ayala – President of PWC NOW, and Mr. Ralph Smith – Civil Rights Leader and PW NAACP.
During the conversation, participants addressed their concerns in our communities involving the economy, cultural inequities, police relations, diversifying the (political) table, and how we can serve our communities. Citizens were encouraged and inspired to become more involved, and to take on leadership roles in their communities as volunteers, serving as mentors for our youth, increased participation in civic organizations, etc. Vice Mayor Toney encouraged participants to serve on Boards and Commissions in their Towns, as well as on the County levels.
Participants were encouraged to attend Board of County Supervisors meetings, School Board meetings, as well as Town Council meetings, and to make citizen's comments when necessary. It was mutually agreed that minorities need to have a greater presence at community meetings.
"Make your presence a springboard to your power," said Pastor Keith Savage.
At the conclusion of the "Community Conversation," participants committed to bringing forth positive change in their communities by actively engaging in civic engagement opportunities. As a result, a Facebook page has been created to: maintain an open line of communication with participants and serve as a platform to continue dialogue from the event, to discuss potential solutions to systematic issues, and to keep everyone aware of community meetings, and opportunities where our presence and voice are needed.
We may not have all of the answers to systematic issues in our community, but one thing we know for sure: having a healthy dialogue is the first step towards finding a solution. Similar events are being planned throughout Greater Prince William, and citizens are encouraged to participate.
"Community Conversations" will be held quarterly in our community. The next event will be held in the spring, and education will be the topic of discussion.
Recent Stories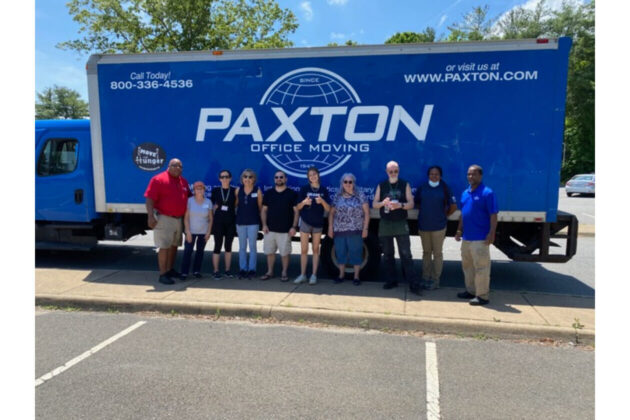 Every Sunday from May until November, the Dale City Farmer's Market offered to donate their leftover fresh produce to the North Virginia Food Rescue to help those struggling with hunger.
The Dale City Farmers Market has been serving its local community since 1987. It is one of the largest open-air markets in the area. Their first donation last May was over 3,300 lbs of produce. That single donation provided 2,825 meals to food insecure communities.
Since that time, they have completed 28 food donations totaling nearly 127,000 lbs taken to the food bank by Paxton Van Lines. This provided more than 105,800 fresh meals to those in need.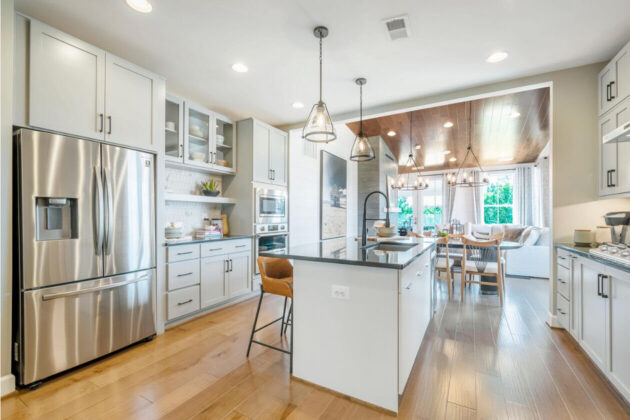 Miller & Smith announces Cascades at Embrey Mill, is now selling. The age qualified 55+ Active Adult community offers main level living with low- maintenance homes designed for homeowners to enjoy a carefree lifestyle in Stafford, Virginia, near Fredericksburg, Quantico and Washington, D.C. The villa style attached homes at Cascades at Embrey Mill are priced from the upper $400,000s. The Rainier plan is available with and without a walkout lower level delivering three to four bedrooms, two to three-and-a-half bathrooms and up to 2,800 square feet with a two-car front entry garage. The Rainier plan prioritizes space and flexibility via uninterrupted flow between rooms. Top wish list items such as a primary suite located on the main level, walk-in closets, and optional add-ons such as vaulted ceilings and zero entry primary showers attract prospective buyers. Other add-ons include a screened- in porch, patio and patio with screened-in porch. Buyers who need extra space can select a Rainier with a walkout lower-level plan. A community surrounded by a wealth of natural beauty, the Cascades at Embrey Mill offers residents 10 miles of trails and community gardens, pools, parks, a community café and multiple gathering spaces. An easy connection via I-95 to nearby national hotspots allows residents to live a universally fun and fulfilled life just minutes from home. Prospective buyers are encouraged to visit the newly decorated model home at 247 Smokebush Drive to see the Rainier model firsthand. Contact Debora Flora at 703-300-1333 for information.