Why Subscribe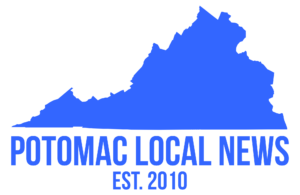 PLEASE SUBSCRIBE TODAY TO GET
100% ACCESS TO POTOMAC LOCAL NEWS
For decades, newspapers treated local news as a loss leader — thing a business owner sells at a lower price in order to get more customers in the door.
Many newspaper owners saw the all-important local news as content that just simply filled the pages. It was text to be wrapped around advertising, all in a prepackaged product.
Publishers used to say things like, Don't like today's newspaper? Oh well, we'll make another one tomorrow, and you can buy it, too.
The internet has revolutionized the way we get our information. Local news is just as important now as it ever was, but we read it online instead of on the printed page.
With the closure of more than 1,800 local daily newspapers across the U.S. since 2010 — including the former Potomac News and Manassas Journal Messenger newspapers that used to serve us right here at home — local news organizations like ours depend on the financial support of readers like you to continue telling the stories of our hometown.
Potomac Local News prides itself on reporting the local news you can't get anywhere else. We're providing just the facts, reporting on the decisions that affect you, your family, your property values, and your community.
We're here to Make You Smarter About Your Community. Faster
HERE'S WHAT OUR SUBSCRIBERS ARE SAYING:
"I subscribe because you provide the best, most concise source of news and information about Prince William and Stafford counties. Thank you for trying to make this work."
-Marion Wall
"We now know what we are missing since the loss of the "Potomac News" paper edition. The "Potomac Local News" is a vital tool to help me keep up with Woodbridge, Manassas, Prince William County! I really appreciate it."
-Mike Allen
"I subscribe because Potomac Local News reports on actual local news – not "four counties over" news. It's pertinent information to my local community regarding schools, businesses, public safety etc. Potomac Local News values community input and reports events that are submitted via email, twitter and online to create a very open communication style of reporting news. Potomac Local News is local reporting and journalism at it's best and the only news organization I subscribe to and support financially."
-Nick Zumwalt
We bring you news and information from where you live.
[sidebar_categories category_needed="20, 35, 491,259, 4, 30″]
We cover the local topics the big media guys don't.
[sidebar_categories category_needed="15,36,491,28, 8, 36, 17,25, 269, 39″]
FAQ